HR McMaster removes Ezra Cohen-Watnick from National Security Council – reports
Published time: 3 Aug, 2017 02:34
Edited time: 3 Aug, 2017 08:34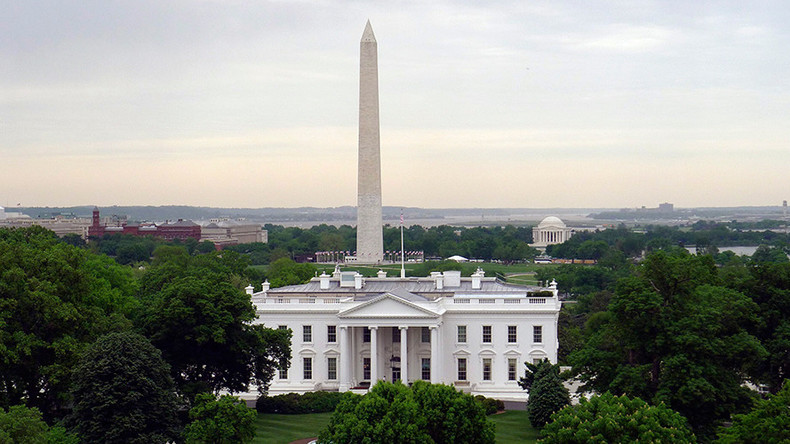 A senior director in the National Security Council has been fired in the latest move by National Security Advisor Lt. General HR McMaster. Recently, other like-minded staffers have also been let go from the NSC.
Ezra Cohen-Watnick, 31, was hired during the brief stint of former national security advisor retired Lt. General Michael Flynn. On Wednesday, Cohen-Watnick was asked to leave, two unnamed senior administration officials told the Conservative Review.
His main duties were to coordinate the work of the CIA and other intelligence agencies for the NSC, according to reports.
Cohen-Watnick's ousting from the NSC was reportedly pushed by McMaster, who also axed another Flynn-era NSC staffer, Derek Harvey, on July 27.
It's been reported that McMaster wanted to fire Cohen-Watnick earlier this year but was overruled by the president, two unnamed sources told Politico.
The White House confirmed Cohen-Watnick left his post Wednesday, but said he would stay in the administration in a different capacity.
"McMaster appreciates the good work accomplished in the NSC's Intelligence directorate under Ezra Cohen's leadership," the official statement said.
"He has determined that, at this time, a different set of experiences is best-suited to carrying that work forward," the statement added. "Gen. McMaster is confident that Ezra will make many further significant contributions to national security in another position in the administration."
The firing of the senior director is the second personnel change at the White House since the president's new Chief of Staff, retired General John Kelly, was sworn in Monday. Kelly's appointment coincided with the announcement that White House Communications Director Anthony Scaramucci would no longer be in the administration. Scaramucci had only been in his position for 10 days.
READ MORE: Chaos reigns: Trump team foreign policy is all about conflicting messages
McMaster may have found a confidant in Kelly, as the two begin to work to reshape the White House.
Other significant firings of NSC staffers this year include former Deputy National Security Advisor K.T. McFarland, NSC Deputy Chief of Staff Tera Dahl, and Rich Higgins, NSC Director of Strategic Planning. Higgins was quietly let go last month after drafting a controversial memo alerting Trump to a "Maoist insurgency" that was trying to undermine him. Higgins' dismissal was reported Wednesday, according to the Atlantic.
White House Chief Strategist Steve Bannon, who had unexpectedly taken a seat at the NSC in January, was removed in April.