US citizen in immigrant detention for over 3yrs has no right to sue, court rules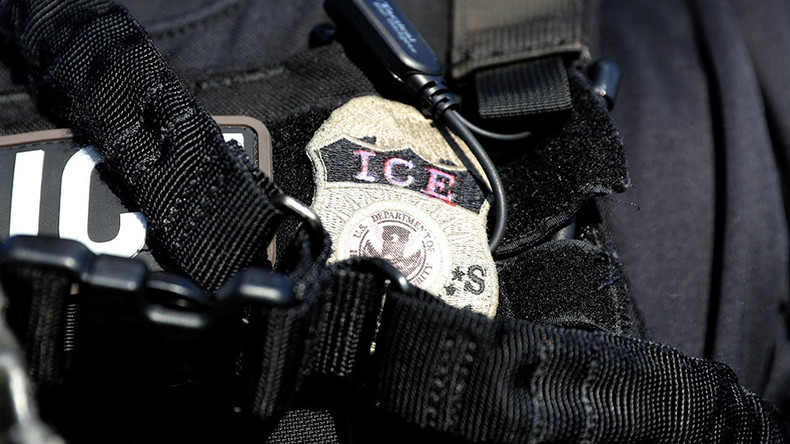 A US court has ruled that a US citizen who spent more than three years in federal immigration custody can not sue, because his false imprisonment claim was "untimely." The Jamaican-American was also denied the $82,500 settlement he previously won.
In a 2-1 vote on Monday, the Second US Circuit Court of Appeals ruled that Davino Watson, a US citizen held in a New York detention center for 1,273 days, could not sue for damages.
"There is no doubt that the government botched the investigation into Watson's assertion of citizenship, and that as a result a US citizen was held for years in immigration detention and was nearly deported," Circuit Judge Dennis Jacobs wrote in the majority opinion. "Nonetheless, we must conclude that Watson is not entitled to damages from the government."
By reversing the decision from the lower court, the appeals court also blocked Watson from receiving a $82,500 settlement.
Watson was born in Jamaica and moved to the US with his father in 1998 when he was 13 years old. In 2002, Watson's father was naturalized and they both became US citizens.
In 2007, Watson pleaded guilty to selling cocaine in New York. While he was serving time in a program for young offenders, Immigration and Customs Enforcement (ICE) agents investigated his citizenship status.
Despite receiving information from Watson that proved he was a US citizen, agents conducted their own search and found a family with names similar to Watson's parents. Agents confused the name of his father, Hopeton Ulando Watson, with a non-citizen named Hopeton Livingston Watson and initiated deportation proceedings.
Watson was immediately arrested by ICE agents after being released.
While he was detained, Watson was not entitled to a court-appointed lawyer and was forced to defend himself at the age of 23. After he lost his case, Watson repeatedly tried to prove his citizenship, but his efforts were stymied by US and Jamaican law.
Without being told the reason, Watson was released in 2011 into rural Alabama, where he did not know anyone. A year later, the Board of Immigration Appeals determined that he "derived citizenship through his father's naturalization" and terminated his removal proceedings.
In 2013, Watson filed for damages with the Department of Homeland Security, and was denied approximately one year later. He then filed a lawsuit, seeking damages in 2014.
In 2016, US District Judge Jack Weinstein found the government was liable on the false imprisonment claim and awarded Watson with $82,500.
On Monday, the appeals court found that Watson's false imprisonment claims were not filed in a timely manner since he brought his claims under the Federal Tort Claims Act (FTCA), which imposes a two-year statute of limitation. However, the court noted that it was "harsh" to place the burden on Watson to file a claim for damages, since he was still in ICE custody when he would have had to file the claim.
Weinstein noted this in his ruling, stating that if Watson had an attorney, he "probably promptly would have been declared a citizen and released almost immediately after he was arrested, if he were arrested at all."
"There is a clear, unmet need for counsel in immigration cases," Weinstein added.
In a scathing dissent, Chief Judge Robert Katzmann highlighted the fact that unlike a criminal case, immigration law is handled as a civil issue. That means that Watson was not entitled to a court-appointed lawyer and the government did not have to establish probable cause in order to initiate his prosecution.
"I believe the time has come to extend the right to counsel to immigration removal proceedings, and while I know that this is not the present state of the law, if there is any case where meaningful legal process cannot be said to have begun without the assistance of counsel, this, surely, is one," Katzmann wrote. "I am hopeful that one day soon no immigrant or citizen will be forced to go through a predicament like Watson's without the assistance of counsel to help vindicate his cause."
Mark Flessner, Watson's lawyer, said the decision from the appeals court was "clearly wrong," according to NPR. He added that they are considering appealing the decision with the Supreme Court.
You can share this story on social media: