Trump approval rating drops to new low of 39% – poll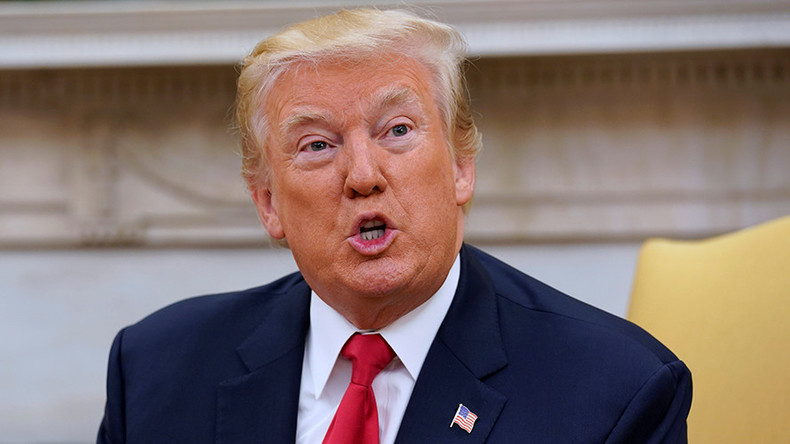 President Donald Trump's approval dipped to a new low of 39 percent, with 61 percent of likely American voters disapproving of his job performance, according to a conservative-leaning Rasmussen poll.
Some 25 percent 'strongly approve' of the way Trump is performing while 49 percent 'strongly disapprove.'
The poll, released Tuesday, comes after a series shake-ups in the Trump administration with the ousting of Trump's chief of staff Reince Priebus and White House communications director Anthony Scaramucci being the most recent.
Read more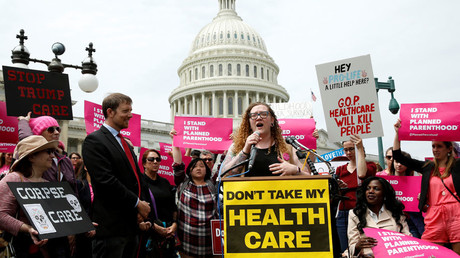 Critics say the recent firings and hirings in the administration aren't of interest to Trump supporters with the big stinger being the repeated failure to repeal the Affordable Care Act, otherwise known as ObamaCare.
"Trump supporters and Republicans in particular absolutely loathe ObamaCare," Fran Coombs, the managing editor of Rasmussen Reports, told The Hill adding, that those polled found it "disappointing" to see no progress to dismantle the law.
The Senate has two weeks left in the current session and Senator Orrin Hatch (R-Utah) said Monday it was too divided to move forward on legislation at the moment.
For the third week in a row, 33 percent of voters say the country is headed in the right direction, according to the poll.
The Rasmussen poll generally shows higher approval ratings than other surveys but the new poll's findings mirror that of Gallup, which shows Trump's approval rating at 38 percent.
Trump has touted Rasmussen approval ratings in the past, tweeting images of himself with the tracking poll's number.
Rasmussen surveys 1,500 likely voters on the phone over three nights in its rolling racking poll. It has a margin of error of 2.5 percentage points.