New generation nuclear power project scrapped in SC amid soaring costs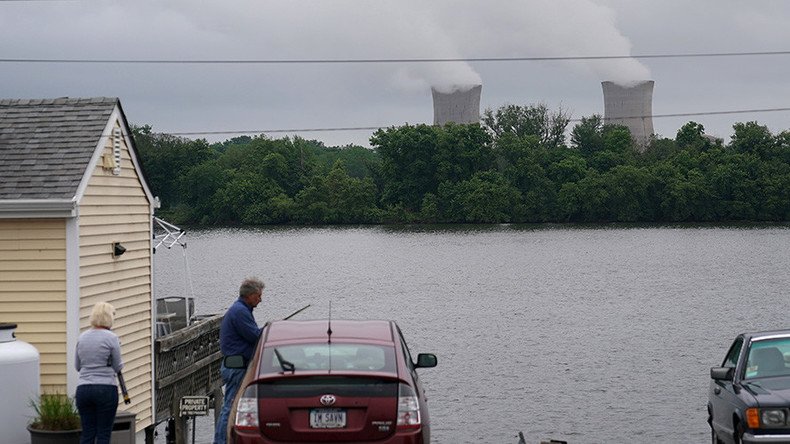 Two South Carolina utilities have abandoned a pair of next generation nuclear reactors that would have been America's first new atomic reactors in almost 40 years. The facilities were expected to be safer and cheaper.
SCANA Corp and state-owned utility Santee Cooper, the two utilities which own the VC Summer twin-reactor project, announced Monday that they were scrapping the multi-billion dollar project due to construction problems and cost overruns.
"We arrived at this very difficult but necessary decision following months of evaluating the project from all perspectives to determine the most prudent path forward," said the head of SCANA Corp, Kevin Marsh.
The designer and primary contractor of the new generation reactors, Westinghouse Electric Co., was expected to deliver last year, but the project is now less than 40 percent complete. In addition, costs have soared 75 percent and the reactors would not begin to produce power until 2023, Reuters reported.
In March, Westinghouse filed for bankruptcy. However, the company was mentioned in a June White House fact sheet which stated: "The United States and India are committed to realizing commercial civil nuclear cooperation, in particular through a contract for six Westinghouse Electric AP-1000 nuclear reactors to be built in Andhra Pradesh, India."
Nine billion dollars has been spent on the now-abandoned South Carolina project and the state's utility customers have already been billed for some of the reactors' early costs. They could also be forced to pay for the rest of the failed project, the Charlotte Business Journal reported.
The US has not built new nuclear reactors since the 1979 Three Mile Island accident in Pennsylvania which saw a partial meltdown of a reactor, Reuters reported.
The new generation reactors were expected to be safer and less costly. With the project now scrapped, the future of large-scale nuclear power plant construction in the US is uncertain.
Many nuclear power plants across the country have struggled financially in the past few years amid falling oil and gas prices, making nuclear energy less competitive.
A number of states, including New York and Illinois, threw lifelines to their nuclear power plants in the form of subsidies, referred to as zero-emission credits. Nuclear energy is recognized as having a very low carbon-emission footprint.
A bill in Ohio would provide the zero-emission credit to its nuclear power plants that have described their financial situation as "urgent."
Opponents of the subsidy, many of whom are the industry's competitors, claim these schemes illegally interfere with power markets.
On June 29, President Donald Trump announced that nuclear energy should be "revived" and become part of America's "global energy dominance."
"A complete review of US nuclear energy policy will help us find new ways to revitalize this crucial energy resource," Trump said.
Earlier, US Energy Secretary Rick Perry claimed the field was "strangled all too often because of government regulations." However, Perry did not specifically say how the government was going to help nuclear energy producers.
A recent study by researchers from Princeton University and the Union of Concerned Scientists cautioned the US against underestimating the risks to nuclear safety, saying a single nuclear fuel fire could lead to fallout "much greater than Fukushima," referring to the Japanese nuclear disaster caused by the massive tsunami in 2011.
You can share this story on social media: