Ex-Sheriff Joe Arpaio found guilty of contempt for targeting immigrants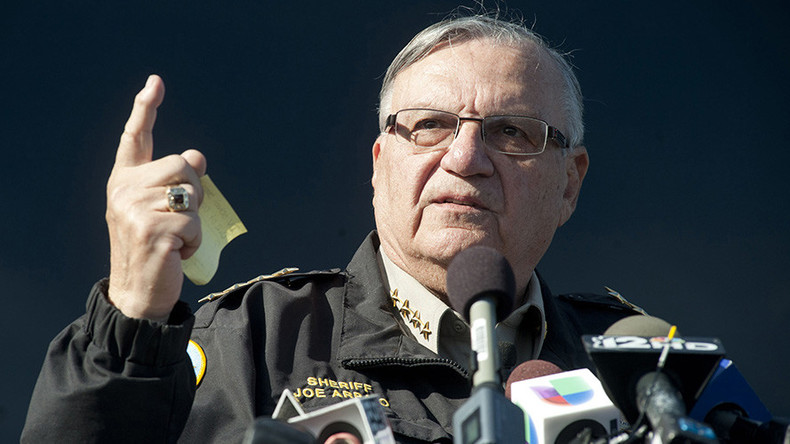 A federal judge has found former Maricopa County, Arizona sheriff Joe Arpaio guilty of criminal contempt of court, for refusing a 2011 court order to stop targeting immigrants.
Arpaio has acknowledged violating US District Judge Murray Snow's order, but maintained his disobedience was not intentional.
Snow disagreed, concluding that Arpaio knowingly continued the patrols because he believed his immigration enforcement efforts would help his 2012 campaign to get re-elected, according to AP.
Snow found Arpaio guilty of civil contempt in May 2016. The Obama administration's Department of Justice pressed criminal contempt charges against the sheriff in October that year. He lost the election to Democrat Paul Penzone shortly thereafter.
Arpaio, 84, served as the Maricopa County Sheriff for 24 years. He was a vocal supporter of Donald Trump's presidential candidacy, citing the candidate's opposition to illegal immigration from Mexico and Central America, and the promise of building a wall along the southern border.
His sentencing has been scheduled for October 5.
You can share this story on social media: