ICE takes aim at MS-13, pressures local police to 'hang on' to criminal detainees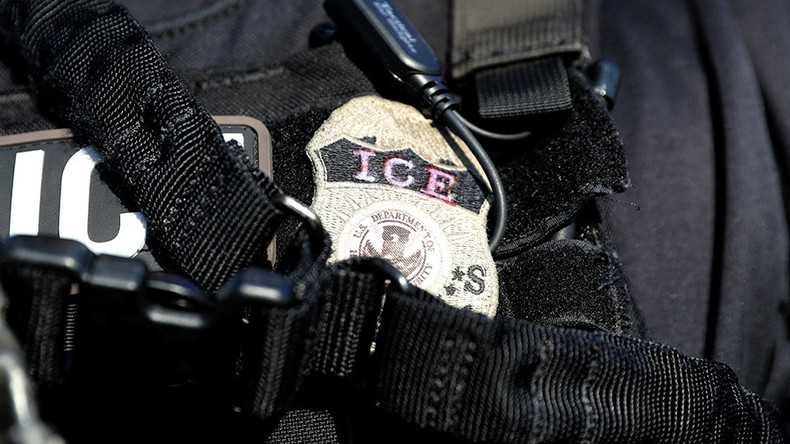 US Immigration and Customs Enforcement has announced a crackdown on MS-13, but its strategy may run counter to the city policy in Los Angeles, an important hub of the infamous gang. ICE is calling on local law enforcement to help out.
A White House statement Thursday said the Department of Justice is requesting 300 more federal prosecutors for specific duties focusing on violent crime and criminal immigration enforcement to directly pursue MS-13 and associates of the gang, which has power centers in Los Angeles and northern Virginia.
ICE acting director Thomas Homan, in a rare appearance at a White House briefing on Thursday, called for a countrywide crackdown on MS-13.
"Targeting, arresting and removing members of violent street gangs such as MS-13 sends a clear message to criminal enterprises around the world," he said, adding, "We need the community's help, and most importantly, we need local law enforcement's help, especially county jails that will have an MS-13 booked in that county jail. But if that county jail is located in a sanctuary city, they get released back to the streets."
The ICE director also spoke in favor of a tactic controversial to so-called sanctuary cities.
"We are asking the local jurisdictions to hang on to them until we can get there and take custody of them when they are done with you," he said.
ICE is willing to potentially grant legal status to any undocumented immigrant in exchange for reporting a member of MS-13 to ICE and cooperate with the investigations that ensue, according to WTTG.
READ MORE: Florida county sued for detaining US citizen on immigration request
President Donald Trump will address the new crackdown in a visit to Long Island, New York, on Friday. Since January 2016, MS-13 has perpetrated 17 murders in Long Island.
Rep. Peter King (R-New York), whose Long Island district has experienced MS-13 related violence, emphasized what the president's visit will mean to his district.
"To have the president come here, two months after we had the attorney general come in … I can't emphasize how important it is … to give hope to the community that the United States government and literally the most powerful person in the world, stands with [them]," he said.