Local politician can't ban constituents from Facebook page – judge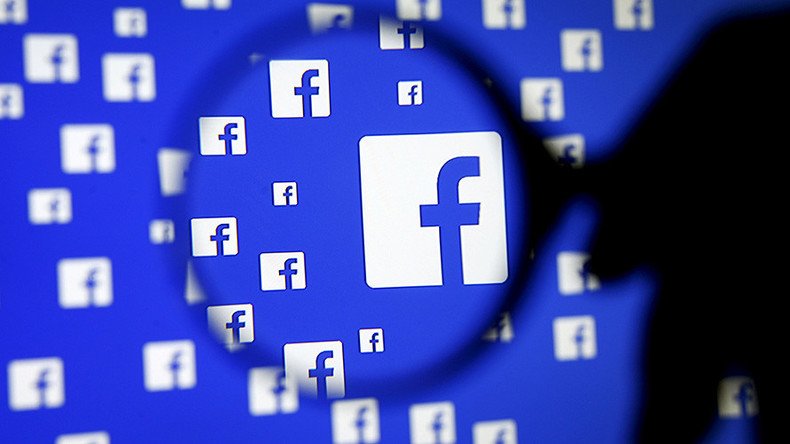 A federal court in Virginia has ruled that a politician violated a constituent's free speech rights when she blocked him from her Facebook page. The ruling could impact a similar case involving President Donald Trump banning Twitter users.
US District Judge James Cacheris in Alexandria, Virginia, ruled on Tuesday that a Facebook page of Loudoun County Chairwoman Phyllis Randall (D-At Large) "operates as a forum for speech under the First Amendment to the US Constitution," according to a copy of the decision obtained by the Knight First Amendment Institute at Columbia University.
The ruling comes from a lawsuit filed by Brian Davison who sued Randall in February of last year after he was banned from the "Chair Phyllis J. Randall" Facebook page for around eight hours. Davison was still able to read and share content posted to the pages, but could not post comments or send private messages to Randall.
Cacheris ruled that the consequences of Randall's actions were "fairly minor," however, he said that she committed "a cardinal sin under the First Amendment."
"The court holds only that under the specific circumstances presented here, [the] defendant violated the First Amendment by engaging in viewpoint discrimination and banning plaintiff from a digital forum for criticizing her colleagues in the county government," Cacheris wrote.
Randall said she temporarily blocked Davison after he posted comments critical comments "attacking the family members of the Loudoun County School Board."
"I value our right to free speech and I have fought to defend that right," Chair Randall said in a statement. "The court's decision, however, does not mean that people should make disparaging, untrue, or slanderous remarks about elected officials or their family members on social media."
The next morning, Randall said she decided to unblock Davison, adding that she has not blocked him or deleted any comment from him or any other constituent since then.
A central question in the case was whether Randall's "Chair Phyllis J. Randall" Facebook page was considered to be an official county government profile or a personal website that she could use however she pleased.
Randall argued that her Facebook page was not an official government account, since she created the page outside of official channels and never used county-issued electronic devices to post or manage the page.
"How does this one person's Facebook page that she's not using county resources to maintain...how does that become like the government?" Julia Judkins, a lawyer who represents Randall, told the Wall Street Journal.
Cacheris ruled that Randall was acting "under the color of the law" since her page was maintained by her Chief of Staff and she posted information to the page that was not made available anywhere else.
The ruling stated that Randall could continue to moderate comments made on her social media sites, but could not engage in viewpoint discrimination or ban members for criticizing her colleagues in the county government.
"The court's decision states that we may moderate comments on these public forums in accordance with established policies to preserve social media as a meaningful place to exchange ideas in a respectful and civil manner," Randall said in a statement.
Cacheris ruled that Randall did not violate Davison's due process rights under the Fourteenth Amendment, and would not be subject to his request for injunctive relief.
"This case required a considerable amount of public resources only to determine that we acted appropriately and that no substantive change in how we operate our Facebook pages is needed," Leo Rogers, county attorney, said in a statement. "The court refused to issue an injunction because we are already in compliance with the law."
However, Cacheris did grant Davison's request for declaratory relief.
Over the past two years, Davison has filed three lawsuits against Loudoun County officials for blocking him from their social media pages or deleting comments he posted.
"A federal court has once again confirmed that speech is one of our most cherished rights under the Constitution," Davison told the Loudoun Times-Mirror. "Our elected officials cannot open up official communication channels for propaganda and praise and then ban their critics. Randall is the first Loudoun official to be rebuked for violating citizen's civil rights but definitely will not be the last."
The ruling could influence a lawsuit that has been brought against President Donald Trump by the Knight First Amendment Institute at Columbia University on behalf of seven Twitter users who were blocked from viewing the president's Twitter account.
"We hope the courts look to this opinion as a road map in holding that it is unconstitutional for President Trump to block his critics on Twitter," Alex Abdo, senior staff attorney at the Institute, told the Wall Street Journal.
You can share this story on social media: