Ohio puts child killer to death with controversial lethal injection drug
Published time: 26 Jul, 2017 17:10
Edited time: 27 Jul, 2017 08:53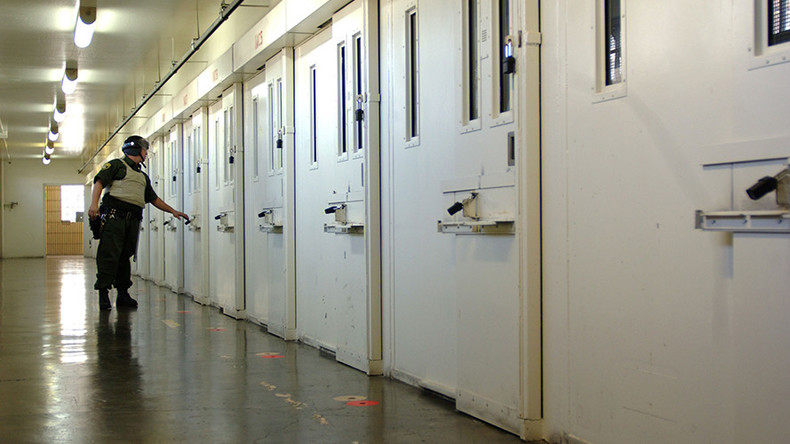 Ohio carried out its first execution in more than three years as child killer Ronald Phillips was put to death by lethal injection Wednesday morning at the Southern Ohio Correctional Facility in Lucasville.
Phillips is the first person to be executed in the state since the botched execution of Dennis McGuire in January 2014. No immediate complications were reported during Phillips' execution.
It took McGuire 26 minutes to die after he was administered midazolam – a drug previously untested and unproven in capital punishment. Experts claimed its use led to the disturbing circumstances of his death.
Inmates' attorneys have since argued that midazolam is a sedative, not an anesthetic, and therefore cannot render a person fully unconscious and insensate to pain and suffering.
Midazolam was used in Phillips' execution in conjunction with two other substances in a new three-drug method.
Phillips, 44, was convicted of raping and beating to death his girlfriend's daughter, Sheila Marie Evans, in 1993 when he was aged 19. The Ohio parole board said it was "clearly among the worst of the worst capital crimes."
He expressed remorse for Shelia's killing before his execution.
Anti-capital punishment activists campaigned to stop Phillips execution and the reintroduction of executions in the state.
On Monday, the coalition Ohioans to Stop Execution submitted a petition signed by 100,000 state residents to Governor John Kasich, asking him to stop the lethal injections.
During Kasich's first term in office he commuted five death sentences to life in prison, citing uncertainty about a defendant's claim of innocence or mental condition.
A last-ditch appeal filed by Phillips' lawyers was denied by the US Supreme Court Tuesday.
Three other botched executions were recorded in the state between May 2006 and September 2009, according to the ACLU. The American Civil Liberties Union warned that another botched execution or the killing of an innocent person is highly likely.
In January, US District Court Magistrate Judge Michael Merz ruled that midazolam "creates a substantial risk of serious harm" and thus violates the cruel and unusual punishment clause of the Constitution's Eighth Amendment
However, last month the 6th Circuit Court of Appeals in Cincinnati reversed that order saying that, even though the execution protocol might cause pain in some people, the legal standard "requires the plaintiffs to show that Ohio's protocol is 'sure or very likely' to cause serious pain," and they fell short, the court said.
Nineteen states have abolished the death penalty in the US while another four states have moratoriums issued by their governors.