Florida town petitions to replace Confederate monument with beloved manatee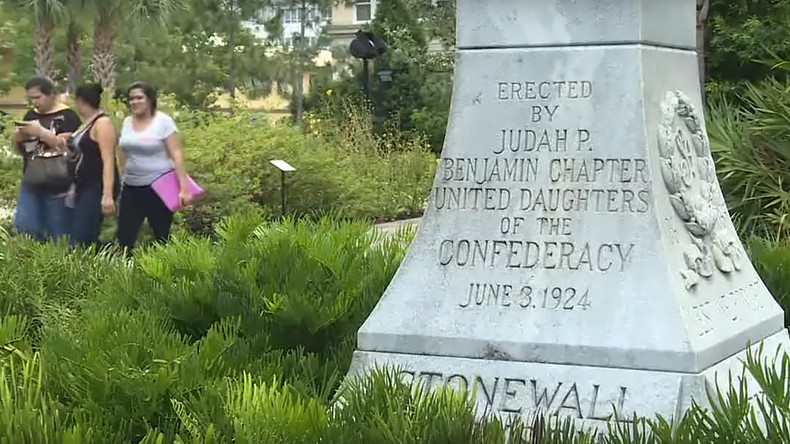 Thousands have signed a petition to replace a monument to Confederate leaders and soldiers in Bradenton, Florida with a statue of local aquarium mascot, Snooty the manatee, who just passed away.
The granite Civil War monument commemorating Confederate leaders Stonewall Jackson, Robert E. Lee, and Jefferson Davis was installed in 1924 and dedicated to the "Memory of Our Confederate Soldiers." It stands several blocks away from the aquarium where Snooty used to live.
Snooty was 69 when he suddenly passed away on July 23, as a result of what aquarium officials said was a "heartbreaking accident" in which he became trapped in a hatch door and drowned. The mascot held the Guinness World Record for the oldest manatee living in captivity.
Today, Florida mourns the loss of Snooty the manatee. He was a mascot, a teacher, and an ambassador for all of... https://t.co/XtBMghCRMi

— South Florida Museum (@SouthFLMuseum) July 24, 2017
"To honor Snooty's legacy as a positive icon in Bradenton, I propose that the negative symbol of racism and oppression that is the Confederate monument be relocated and replaced with a statue of Snooty the Manatee," wrote local resident Anthony Pusateri, who started the petition.
Over 4,000 people have signed the petition as of Tuesday morning. Pusateri plans to submit it to the authorities.
RIP Snooty the Manatee. I loved covering stories on him, he was so friendly, he pulled himself up as if to hug me. I will miss u big fella! pic.twitter.com/R62hXszfxK

— John Rogers (@WFLAJohn) July 23, 2017
While some see monuments to Confederate generals and soldiers as a reminder of the South's support of slavery during the Civil War, others view them as part of their heritage.
There has been a major push to remove Confederate symbols, from flags to monuments, after the June 2015 shooting of nine African American churchgoers at the Emanuel African Methodist Episcopal Church in Charleston, South Carolina.
Read more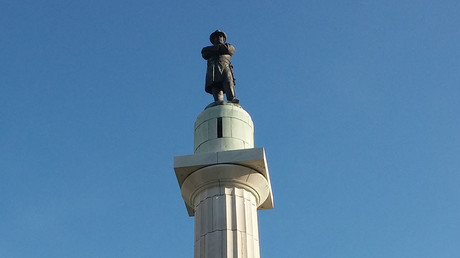 South Carolina authorities responded by removing the Confederate flag monument from the state capitol grounds in July that year. The University of Texas in Austin took down its monument to Davis in August.
In April this year, New Orleans began the planned removal of several Confederate monuments in the city, including the statues honoring Lee, Davis, and General P.G.T. Beauregard, who was born in the city.
"It only represents a four-year period in our 1,000-year march to where we are today," Mayor Mitch Landrieu (D) said when asked about the historical significance of the statues to New Orleans.
In neighboring Alabama, state legislators passed a bill in May that would prevent local authorities from relocating, altering or renaming "architecturally significant" buildings, memorials, memorial streets or monuments.
The war that pitted 11 Southern states against the rest of the Union began in April 1861 and ended in May 1865. It claimed the lives of around 620,000 men - 258,000 of them from the South - which remains by far the greatest death toll of any war in US history.