Mattis scolds Pentagon for wasting $28mn on Afghan army camouflage uniforms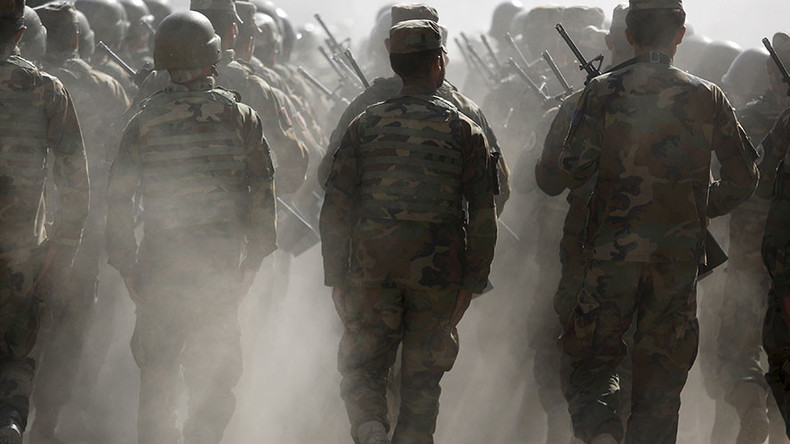 Defense Secretary Jim Mattis criticized Pentagon officials for spending millions of taxpayer dollars on private label uniforms for soldiers with the Afghan National Army, highlighting a report that found the camouflage uniforms were ineffective.
In a July 21 memo to the senior officials in charge of delegating resources to support the Afghan National Security Forces, Mattis said the Pentagon's "cavalier" decision to spend $28 million on forest camouflage-patterned uniforms for Afghan National Army soldiers over the next 10 years was "ineffective and wasteful."
"I expect all [Defense Department] organizations to use this error as a catalyst to bring to light wasteful practices - and take aggressive steps to end waste in our department," Mattis said, according to the Military Times.
Mattis added that the decision "must not be seen as inconsequential" and urged the Pentagon to learn from their mistake.
"I highlight this report because it reveals two truths about our line of work. [First] our every action contributes to our larger mission," Mattis continued. Second, "our procurement decisions have a lasting impact on the larger defense budget."
Mattis was citing a report released by the Special Inspector General for Afghanistan Reconstruction (SIGAR) in June, which found Pentagon wasted as much as $28 million on the woodland uniforms because the Afghan minister of defense said he "liked the woodland, urban, and temperate patterns."
The report also found that the dark forest-patterned uniforms were selected without determining whether they were right for the area, pointing to the fact that forests cover only 2.1 percent of the total land area in Afghanistan.
The SIGAR report also states that changing the uniform to a non-proprietary camouflage pattern would save taxpayers between $68 and $72 million over the next 10 years.
"In my view, the key finding of the ... report is not just that it exposes waste, or that it captures how funds are diverted away from other mission priorities, but rather that it serves as an example of a complacent mode of thinking," Mattis wrote, according to the Associated Press.
The SIGAR report will be the focus of a hearing by a panel of House Armed Services Committee on Tuesday. The hearing will look into Pentagon spending on uniforms and equipment in Afghanistan and Iraq.
You can share this story on social media: