Sanders 2020: Bernie in discussions over 2nd White House run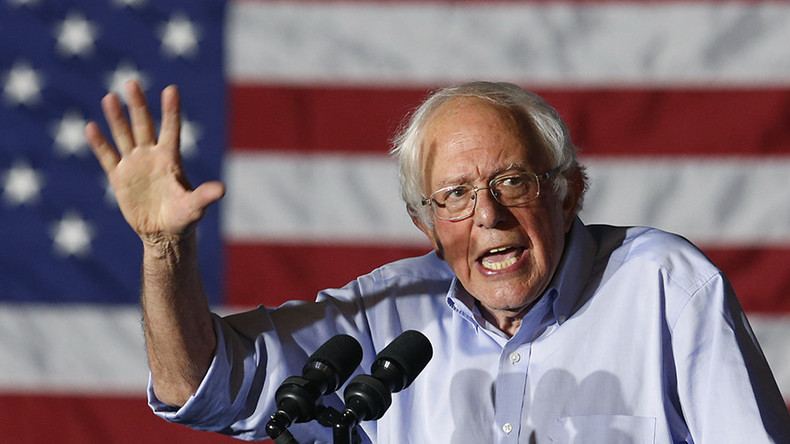 Bernie Sanders is not closing the door on making another bid for the Oval Office in 2020, after his failed attempt against Democratic nominee Hillary Clinton in 2016.
"Yes, is the answer," said one of Sanders' associates when asked if the senator from Vermont was having discussions about running for president again.

"He thinks he's earned the right to run again, and he believes if he would have been the [Democratic] candidate he would have won against Trump," said the aide to The Hill.
"The last thing he's going to do is step aside and let Joe Biden take it," the Sanders associate added.
Sanders, who will be 79 when the next New Hampshire primary rolls around, has stayed in the political spotlight since his democratic defeat by introducing a Medicare-for-all bill and hosting campaign-style rallies in West Virginia and Kentucky.
"He's keeping almost the same schedule that a presidential candidate would keep," the Sanders associate said. "He's doing more travel, more rallies, more for the DNC than anyone else."
READ MORE: Virginia shooter campaigned for Sanders: Ex-candidate condemns 'despicable' attack
Sanders' age and the FBI investigation into whether his wife, Jane, falsified loan documents while serving as president of Burlington College – which shut down in May 2016 after going bankrupt – could stand against the presidential hopeful.
However, Larry Cohen, a senior advisor to Sanders in 2016, said he believes the Democrats would support Sanders this time around and he remains "hopeful" that the senator will give it another go.
"I can speak for the millions of people who supported him in saying we would love it if he runs again, and we're hopeful he'll run again," Cohen said.