Black women turn to firearms for self-defense across US
Published time: 24 Jul, 2017 16:48
Edited time: 20 Feb, 2018 08:49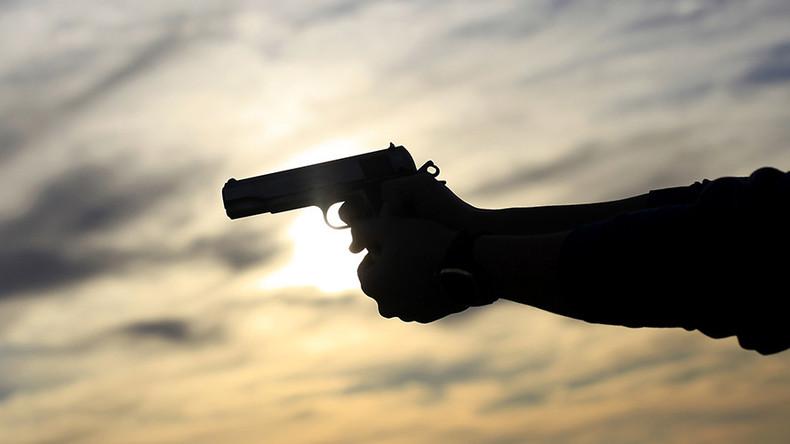 Few states track gun ownership by sex and race but African American gun clubs say ownership among black women is rising and women are signing up for firearm instruction in record numbers.
"I thought it would be the brothers joining," Philip Smith told AP. He founded the National African American Gun Association in 2012 and estimated it would attract about 300 members, a number achieved in its first month. The association now boasts 20,000 members in 30 chapters.
A surprising growth in membership is coming from black women, with more of them expressing concerns about living either alone or as single parents, and wanting to protect themselves and their homes.
Politics was also emerging as a reason for more African Americans becoming gun owners, Smith told AP.
"Regardless of what side you're on, in the fabric of society right now, there's an undertone, a tension that you see that groups you saw on the fringes 20 years ago are now in the open," he said. "It seems to me it's very cool to be a racist right now, it's in fashion, it's a trend."

Marchelle Tigner launched Trigger Happy Firearm Instruction in Atlanta, Georgia in November. The Army National Guard veteran says her mission is to "effectively teach a million women how to shoot."
Tigner's first class sold out in two days, so she expanded it to 40 sign-ups. Three more classes in March sold out within 24 hours of being announced, according to the Guardian.
"It's important, especially for black women, to learn how to shoot," Tigner told AP, adding that black women are more likely to be victims of domestic violence. "We need to learn how to defend ourselves."
A new report published this month by the Crime Prevention Research Center, founded by gun advocate John Lott, shows there are more than 16.3 million concealed handgun permits in the US, a 1.83 million increase since last July. More Americans carry guns today than in 2007, when there were 4.6 million permits.

The report said women are largely fueling the increase. Among the eight states that had data from 2012 to 2016, permits for men grew by 22 percent and permits for women soared by 93 percent. In the 14 states with 2016 data on sex, women now make up 36 percent of permit holders.
Over the same period, the number of African Americans with permits increased 30 percent faster than the number of whites with permits. African Americans now make up 11 percent of permit holders.
Four in 10 US adults say they live in a gun-owning household and 48 percent said they grew up in a household with guns, according to a Pew Research Center study on guns and gun ownership published in June. Among gun owners, 67 percent cite protection as a major reason for owning one.
White men are still most likely to be firearms owners, with 48 percent saying they currently own a gun, compared with 24 percent of white women and nonwhite men, and 16 percent of nonwhite women.
Pew also found a vast urban-rural divide in gun ownership rates. Among adults who live in rural areas, 46 percent say they own a gun, versus 28 percent of adults who live in the suburbs and 19 percent in urban areas. Gun ownership is strongly linked to party affiliation, with 44 percent of Republicans and Independents owning a gun, and 20 percent of Democrats.