White House leaks must stop or 'everyone is getting fired', warns new coms chief Scaramucci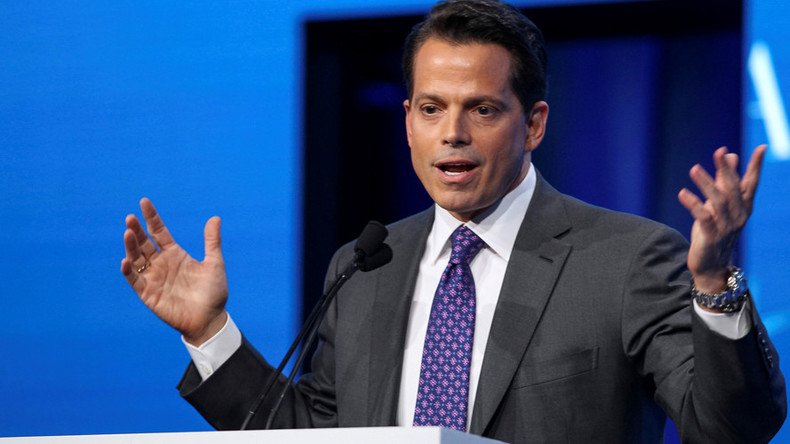 The new White House communications director has promised to take "drastic action" to prevent leaks from the Trump administration, warning, "they're going to get fired" if the leaks do not stop.
Appearing on Fox News Sunday, Anthony Scaramucci told host Chris Wallace he was willing to enforce hardline reforms of the White House's communications department – and would even be willing to "pare down the staff."
"I think it's not fair to the president, it's actually not fair to America or the people in the government," Scaramucci said.
"I'm not going to be able to stop the leaks in the intergovernmental agencies and all that other stuff, that's a different ball of wax. But something is going on in the White House that the president does not like and we're going to fix it."
Pressed to elaborate on his pledge to cut down staff, Scaramucci said, "As far as I'm concerned, it's a new start for everyone in [the communications] team. Everyone on that team can stay if they follow protocol against the leaks."
In another interview on CBS News, Scaramucci was even more explicit: "They're going to get fired. I'm just going to make it very, very clear."
Former White House Press Secretary Sean Spicer resigned last week over objections to Scaramucci's appointment as communications director.
Scaramucci, 52, is a major Republican donor and longstanding supporter of Donald Trump, notwithstanding previous criticism he leveled at the US president. He is also the founder of investment firm SkyBridge Capital.
In a news conference shortly after his appointment, Scaramucci revealed that he's been personal friends with White House Chief of Staff Reince Priebus for six years.
"We are a little bit like brothers where we rough each other up once in a while – which is totally normal for brothers," he said.
In 2015, Scaramucci branded Trump a "hack politician" on Fox Business after he criticized the hedge fund industry.
"The politicians don't want to go at Trump because he's got a mouth and they're afraid he will light them up on Fox News. I'm not a politician. You're an inherited money dude from Queens County," Scaramucci said.
You can share this story on social media: