Massive fire ravages Massachusetts construction site (PHOTOS, VIDEOS)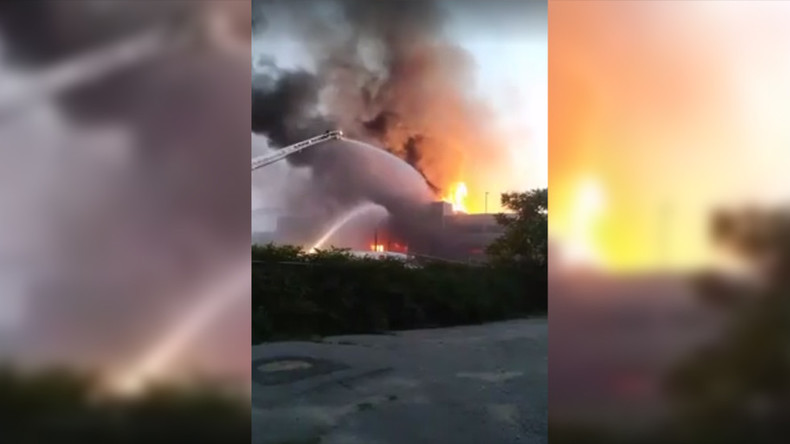 A massive inferno is raging at a construction site of an apartment complex in Waltham, Massachusetts, reportedly spreading to nearby buildings.
The 8-alarm fire broke out early Sunday morning at a construction site just north of Moody Street in Waltham, according to Fox25.
Firefighters received the first call about the blaze at 3:40am local time and arrived at the scene to find five buildings, which were under construction, on fire.
It's understood 300 luxury apartments were being built at the site by Lincoln Properties. No injuries have been reported.
Several fire departments have been called in to help tackle the blaze.
Waltham Fire Chief Paul Ciccone told reporters that water is proving a major challenge, citing low water pressure.
He confirmed that just before 7:00am the complex's five buildings had collapsed, and the fire was contained to a "large pile of debris," the Boston Globe reports.
Power outages that affected up to 1,200 in the city were confirmed by the energy company to be related to the fire.