ACLU lawsuit seeks draft of Trump religious 'license to discriminate' guidelines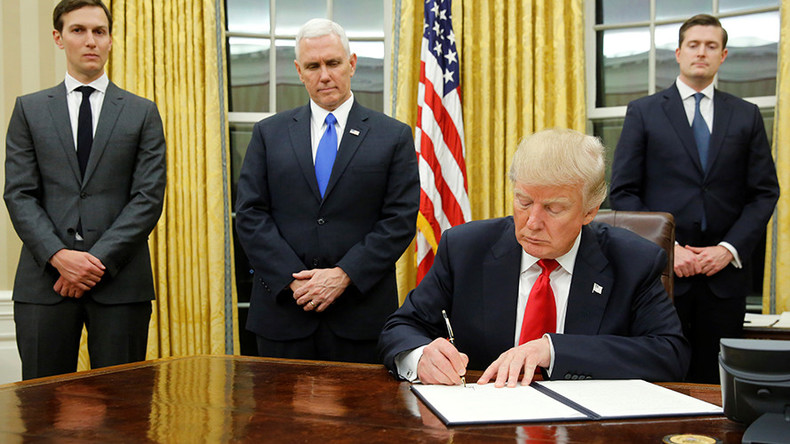 Four federal departments are being sued by the ACLU for documents relating to the Trump administration's draft for "religious freedom" guidelines that would apply to Obamacare. The lawsuit fears a threat to the rights of women and LGBT people.
The lawsuit filed in a federal district court in New York claims the US Departments of Health and Human Services, Justice, Labor and Treasury violated a Freedom of Information Act (FOIA) records request when they did not respond to the American Civil Liberties Union (ACLU).
The ACLU has been trying to follow up on an executive order President Donald Trump signed in May that circumvented a decades-old law prohibiting political speech in places of worship and also built on exemptions to mandated contraception coverage by employers.
Read more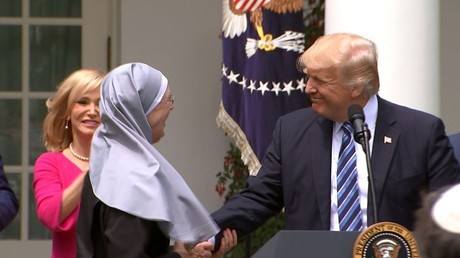 "The executive order that President Trump signed was vague and open-ended, but we know that this administration is exploring different ways to license discrimination against women and the LGBT community, among others, in the name of religion," Louise Melling, deputy legal director of the ACLU, said in a statement.
Since March, when drafts of the order were leaked, the civil rights group has been requesting documents from the federal agencies. None of the agencies have been responsive.
The ACLU said earlier drafts of the executive order provided broad exemptions to permit any employer to refuse to provide insurance coverage for contraception as otherwise required by law.
In addition, to authorize federally funded child welfare organizations to make decisions based on religious directives, regardless of the best interests of the child, and allow federal employees, contractors and grantees to discriminate against same-sex couples, transgender people, women seeking reproductive health care, and even those who had had premarital sex.
The group asked the federal district court to order the agencies to release all of the records it requested on March 3.
"Now that the administration has taken its first steps to use religious exemptions to pave the way for discrimination, the American people deserve clarity and transparency on what is coming next," added ACLU's Melling.
Under the Freedom of Information Act statute, an agency must determine whether to comply with a request for records within 20 days after it's received, not including weekends and legal holidays. Administrations rarely meet the 20-day deadline.
Reuters reported under the Department of Justice's 2004 Freedom of Information Act Guide, draft documents can be exempt from release under the FOIA's exemption.
"It should be remembered, though, that the very process by which a 'draft' evolves into a 'final' document can itself constitute a deliberative process warranting protection," the guidance says.