Minneapolis police chief resigns amid fallout of fatal shooting of Australian woman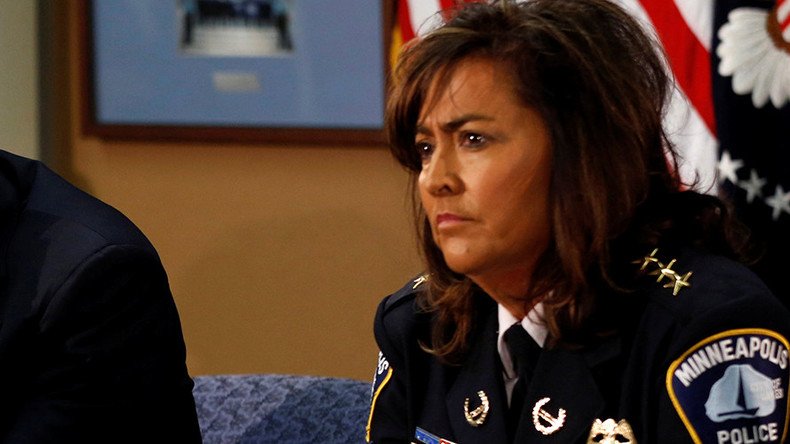 Minneapolis Mayor Betsy Hodges has confirmed the resignation of the city's police chief Janeé Harteau, following the fatal and yet unexplained police shooting of an Australian woman that triggered global headlines.
READ MORE: 'Loud sound' startled Minneapolis police officer before fatal shooting of Australian woman
Hodges asked Harteau to resign after the mayor had been away from her post on a personal hiking trip until Thursday, several days after a media storm erupted from the July 15 fatal shooting of Justine Maia Ruszczyk by Officer Mohamed Noor.
On her return, Harteau faced a barrage of questions around the department's response and why the two police officers, Noor and Officer Matthew Harrity, had not activated their body cameras.
Hodges praised Harteau's 30 years on the force, but said, "I've lost confidence in the Chief's ability to lead us further."
"It is clear that she has lost the confidence of the people of Minneapolis as well," the mayor added.
Hodges said that for the last three and a half years, the two had worked together and "done more, faster, to transform policing, public safety, and public trust than any other mayor, police chief, police department, or city in America."
The mayor's statement added that the department would continue its transformation effort under a new chief.
Harteau released a resignation statement saying "last Saturday's tragedy, as well as some other recent incidents, have caused me to engage in deep reflection."
"My goal with MPD 2.0 was to leave the department better than when I became Chief, and I believe that we have," Harteau wrote.
Harteau was appointed to the position in 2012 and became the city's first female, first openly gay and first Native American police chief, according to the Associated Press.
Current Assistant Chief Medaria "Rondo" Arradondo will be nominated as the next police chief, the mayor said Friday.
Ruszczyk, 40, also known as Justine Damond, was shot and killed as she approached an MPD squad car in an alley after she had called 911 to report a possible active sexual assault. Officer Harrity was in the driver's seat, the side that Ruszczyk approached, but it was Officer Noor who opened fire from the passenger side, allegedly after hearing a "loud sound."
The victim, who was from Sydney, Australia, was set to be married next month.
You can share this story on social media: