US special operations chief confirms end of CIA support for anti-Assad forces in Syria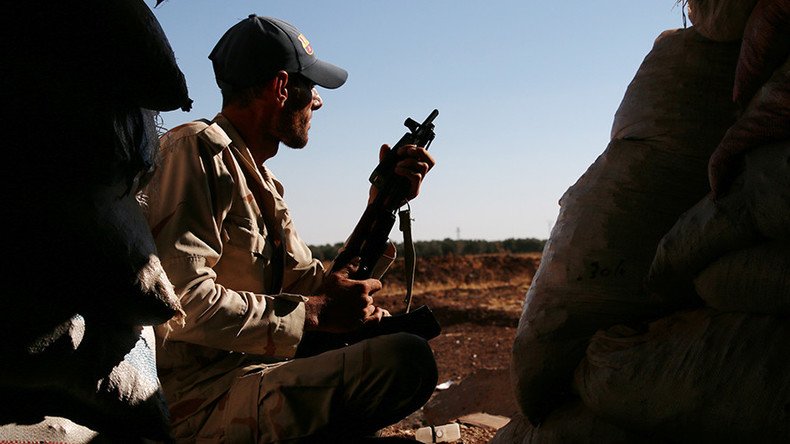 A US army general has confirmed that Washington has decided to put an end to a CIA scheme to equip and train certain rebel groups fighting the government of Syrian President Bashar Assad. He insisted the policy shift had nothing to do with improving relations with Russia.
US Army General Raymond Thomas, head of the Special Operations Command, said the decision was "based on assessment of the program."
"At least from what I know about that program and the decision to end it, (it was) absolutely not a sop to the Russians," Thomas said at the Aspen Security Forum in Colorado on Friday.
READ MORE: No 'complete confidence' US arm supplies to Syria won't end up with ISIS
Unnamed government sources told various media outlets last week that the decision to end the program had been partly due to the Trump administration wanting a better relationship with Russia.
The decision to terminate the program was reportedly taken by Trump in consultation with CIA Director Mike Pompeo and national security adviser H.R. McMaster ahead of his meeting with Russia's President Vladimir Putin in Hamburg earlier this month.
READ MORE: Macron: Eliminating terrorist threat now more important than ousting Assad
But the end of the CIA's Timber Sycamore strategy was not a precondition for the ceasefire deal reached between Putin and Trump on the sidelines of the G20 summit, the US officials insisted.
The covert CIA program began arming and training the so-called moderate Syrian opposition forces in 2013.
Two US officials who spoke on condition of anonymity with Reuters, pointed out that the covert CIA tactic had produced little success.
Russia has always warned against arming the so-called moderate opposition groups in Syria, underlining that weapons supplied to them often fall into the hands of jihadist groups.
READ MORE: Aleppo 'opposition' blocked humanitarian aid & held civilians 'on some occasions' – Kerry
The so-called moderate opposition has effectively ceased to exist in Syria, hijacked by armed extremists, Russia's former UN ambassador told the General Assembly in December last year.
Having pointed to the scale of destruction in Syria, Vitaly Churkin, now late, said it was "a result of the mindless foreign policy of several international and regional players who once decided to change the leadership in Damascus and to redraw drastically the political, ethnic, confessional, and economic map of the region."
But despite having "extensive financial, logistical, and propaganda support" from the outside, "the elusive concept of 'moderate Syrian opposition' has effectively failed," the Russian diplomat then said.
You can share this story on social media: