Google told to provide salary details in equal pay battle
Published time: 17 Jul, 2017 16:44
Edited time: 18 Jul, 2017 08:46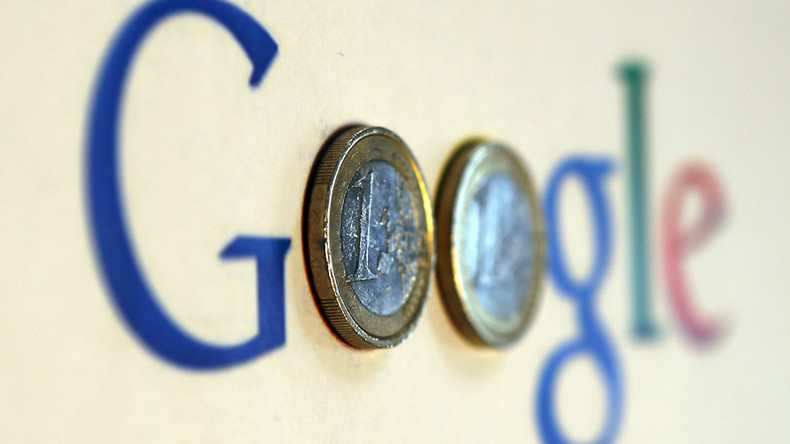 A federal judge in California has ordered Google to provide the federal government with pay records as part of a wage discrimination suit. The US Department of Labor claims female employees were paid less than men at the giant tech company.
Google was ordered to give the US government a 2014 snapshot of the wage data, along with contact information for thousands of its employees for possible interviews, said Judge Steve Berlin in a provisional ruling released in public on Sunday, according to the Guardian.
The judge, however, denied the government's broader request for the full details of Google's 25,000 employees, saying the government did not explain convincingly why it needed extensive data on Google employees, including their name, address, telephone numbers and personal email addresses.
The department's broader request "creates an unreasonable burden on Google and its employees," Berlin said.
Allowing the Department of Labor (DOL) to obtain all the data it seeks could expose innocent Google employees to identity theft, he added.
"Anyone alive today likely is aware of data breaches surrounding this country's most recent Presidential election," Berlin wrote. "The Department of Labor [...] was recently attacked with ransomware. The same has occurred at other government agencies and private businesses. Ransomware being used internationally is reportedly derived from tools hacked from our national security agencies. This Office (OALJ) has been hacked."
The government went too far when it asked for wage data stretching back more than a decade, Google said Sunday in a blog post.
"Assuming the recommended decision becomes final, we'll comply with the remainder of the order, and provide the much more limited data set of information the judge approved, including the contact information for a smaller sample of up to 8,000 employees,"wrote Eileen Naughton, vice president of people operations at Google.
The provisional ruling blocks efforts by government officials to prove what they have called "systematic compensation disparities" for Google's female workers, which were uncovered during a routine contracting audit.
The DOL sued Google in January, accusing the corporation of violating federal laws by refusing to turn over salary history and employee contact information. Google has contracts with the federal government, which means it is obligated to comply with equal opportunity laws and has to allow the government to review internal records.
Google denies having paid women less than their male counterparts. The company's lawyers argued last month the Labor Department might have violated ethics rules by talking to the press about the federal investigation.
The department's regional solicitor, Janet Herold, told the Guardian the data suggested that "discrimination against women in Google is quite extreme, even in this industry."
The provisional order comes at a time of growing scrutiny of sex discrimination, racism, and sexual harassment across the tech industry.
Google is one of many tech companies that are battling allegations, including Uber, Tesla, Palantir, Oracle and smaller startups across Silicon Valley.