Idaho news station apologizes to BLM activist over 'bank robbery' picture blunder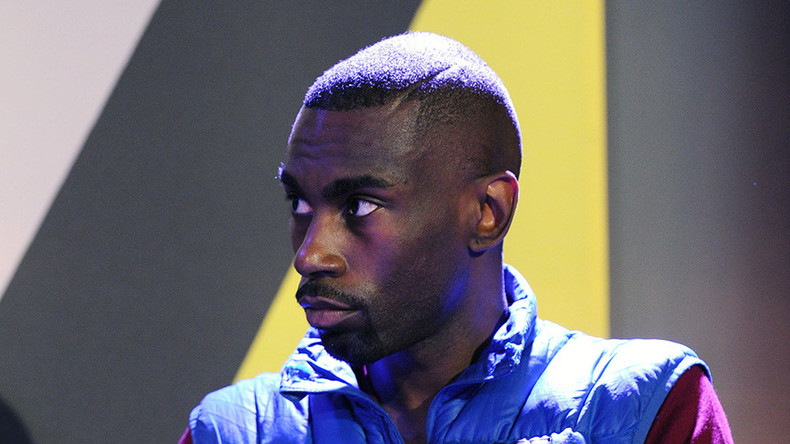 A TV station has apologized to a well-known Black Lives Matter activist after mistakenly attaching his photograph to a local story about a bank robbery.
Tweets posted to CBS-affiliate KBOI in Idaho showed police restraining DeRay Mckesson, an activist and former Baltimore mayoral candidate, underneath the headline: "Would-be robber arrives early at banks to find doors locked."
The image had been taken during a July 2016 protest in Baton Rouge, Louisiana.
Mckesson later shared the tweet along with the caption: "I haven't been anywhere near a bank robbery. FYI."
KBOI then deleted the original tweet and posted an apology to its Twitter feed.
"We messed up," the tweet read. "We mistakenly tweeted a photo of @deray with an unrelated story link about a bank robbery. We at KBOI are very sorry."
American Civil Liberties Union executive Kristen Clarke also weighed in on the controversy, pointing out that the suspect in the robbery case was not African-American.
Asked for his reaction, Mckesson told Raw Story: "I'm confused as to how the image of my arrest in Baton Rouge was affixed to a story about a bank robbery in Idaho, especially given that the suspect wasn't even black."
Furious commenters noted that the picture was also used for another story carrying the headline: "Officer wounded in deadly ambush sues Black Lives Matter."
Some have even pointed to ties between the Sinclair Broadcasting Group – the owners of KBOI – and US President Donald Trump, a critic of the Black Lives Matter movement, as reason for the tweets.