Opioid epidemic, not banking system, to blame for falling US labor participation - Fed chief Yellen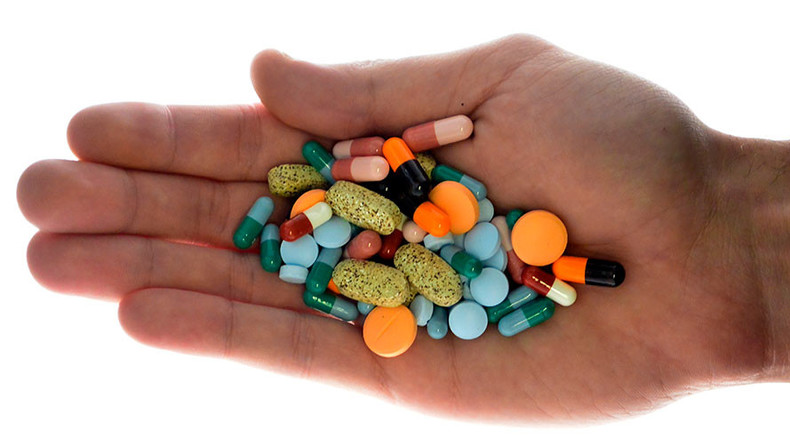 Opioid abuse in the US is linked to a decline in labor participation rates claims Federal Reserve Chair Janet Yellen.
Speaking at the Senate Banking Committee on Thursday, as part of her bi-annual testimony, Yellen said opioid abuse is related to declining labor force participation for prime-age workers, CNBC reports.
"Many individuals with less education are finding it difficult to be placed in jobs that are middle income jobs," Yellen said. "And so this perhaps intensified during the recession, but it is a much longer lasting trend. We've seen now unfortunately this is likely tied to the opioid crisis."
Opioids include prescription painkillers such as oxycodone and fentanyl, as well as heroin. About 91 Americans die from opioid overdoses every day, the National Institute on Drug Abuse reports, while prescription drug abuse costs $78.5 billion per year, according to the Center for Disease Control (CDC).
Close to 13 percent, or 12.5 million of American prescription pain medication consumers abused them in 2015, according to the National survey on Drug Use and Health.
It found that 44.5 percent of Americans had used prescription psychotherapeutic drugs (pain relievers, tranquilizers, stimulants, and sedatives) that year, with 97.5 million people having used pain relievers.
"I don't know if it's causal or symptomatic of long-running economic maladies that have affected these communities and particularly affected workers who have seen their job opportunities decline," Yellen said, adding that the US is "the only advanced nation that I know of where in these communities we're actually, especially among less-educated men, seeing an increase in death rates partly reflecting opioid use."
Yellen's comments follow those of David Mericle, a Goldman Sachs economist, who suggested that opioid addiction explains why more people aren't actively looking for work.
The amount of opioids prescribed per capita in 2015 was still three times as high as it was in 1999, the CDC said https://t.co/wXZBHeAPDa

— RT America (@RT_America) July 7, 2017
"The opioid epidemic is intertwined with the story of declining prime-age participation, especially for men, and this reinforces our doubts about a rebound in the participation rate," Mericle said last week.
The labor force participation rate refers to the number of people working or looking for work. The rate has declined since the Great Recession and has stood averaged at about 63 percent for the last four years. Economists say there's less demand for lower-skilled workers and a rising disability rate.
Opioid use is higher in low-income areas, and baby boomers are more likely to use prescription opioids, with only two percent of millennials being opioid abusers, CBS reports.
In the 90s, pharmaceutical corporations sold opioid drugs to medical professionals with the promise that patients would not become addicted to the prescription medication. This led medical professionals to increase prescriptions for the drugs, and an increase in overdoses followed suit.
You can share this story on social media: