Confederate flag reappears in South Carolina (VIDEO)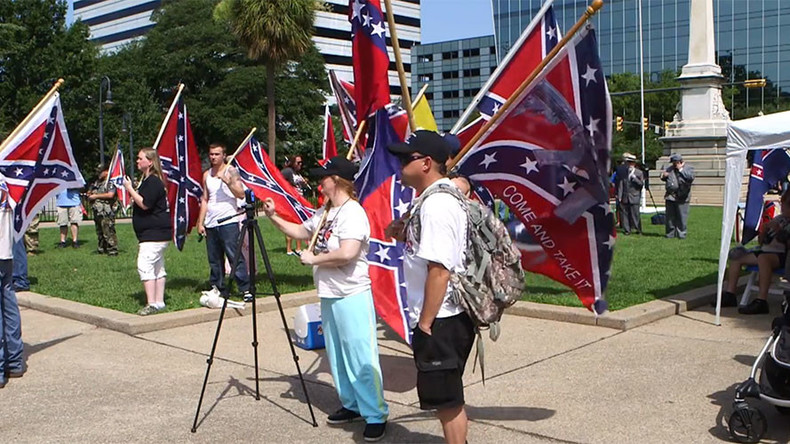 The Confederate battle flag was raised on Monday outside the South Carolina Statehouse, two years after it was removed from the grounds following the racially motivated murders of nine people in a church by white supremacist Dylann Roof.
Members of the South Carolina Secessionist Party flew the civil war era flag for five hours.
The roughly two dozen flag raisers, some of which were dressed in the grey Confederate uniforms worn by their ancestors, were met by a counter demonstration.
The controversial flag, seen by many white southerners as a source of pride and for many others as a symbol of racism, was flown over the dome of the South Carolina Statehouse since 1961.
In 2000 it was removed from the dome of the building and placed within the grounds as part of a compromise reached with black lawmakers. It was removed altogether following Roof's killing spree.
The self-confessed white supremacist murdered nine black churchgoers at the state's historic Emanuel AME Church in Charlestown. Roof received nine life sentences without parole after pleading guilty to the murders.