Ohio man pleads guilty to conspiring to kill judge & support terrorists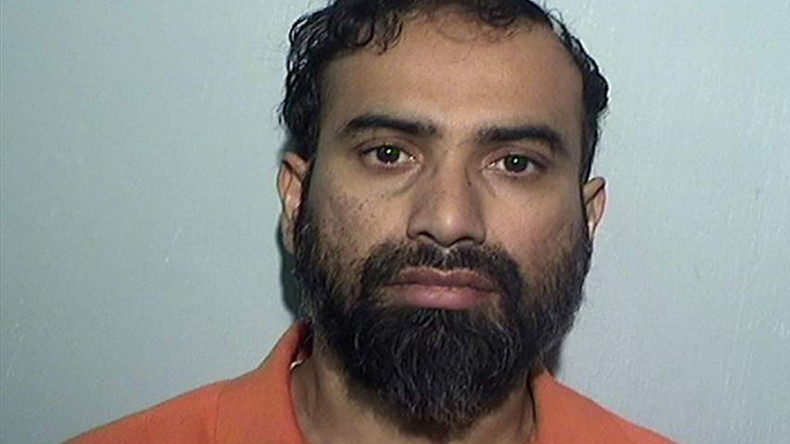 Ohio resident Yahya Farooq Mohammad has admitted he conspired to give money to Al-Qaeda and later tried to solicit the murder of the US federal judge who presided over his case. Mohammad is a citizen of India who moved to Ohio 15 years ago.
On Monday, he pleaded guilty on both counts: providing material support to terrorists and paying someone to have a judge killed.
On July 22, 2009, Mohammad traveled with two associates to Yemen to meet with notorious Al-Qaeda leader Anwar Al-Awlaki and deliver $22,000 that they had raised for the terrorist group, according to the US Department of Justice. Although they were unable to meet Awlaki in person, Mohammad and his associates ensured that the terrorist leader received the money through a courier, prosecutors said.
"The defendant conspired to provide and did provide material support to Anwar Al-Awlaki in response to his calls to support violent jihad," said Acting Assistant Attorney General Boente.
Mohammad was arrested two years ago on the terrorism support charges. While in prison in Toledo, Ohio, he told another inmate that he wanted to have US District Judge Jack Zouhary ‒ who was presiding over his case ‒ kidnapped and murdered, and that he was willing to pay $15,000 to have this carried out, court documents say.
The inmate gave Mohammad the number of an undercover FBI agent who posed as a hitman. Through a family member, Mohammad arranged for the undercover agent to receive a $1,000 down payment. When asked when he wanted the murder committed, he replied: "The sooner would be good, you know," according to court documents.
Mohammad is expected to be sentenced to 27 and a half years in federal prison. He will be deported from the US upon completion of his sentence, under the terms of his plea agreement, the DOJ said in a statement.
The case against Mohammad's three suspected associates, including his brother, is pending. They have pleaded not guilty.
You can share this story on social media: