Sharp increase in global negative views of US, especially among allies ‒ poll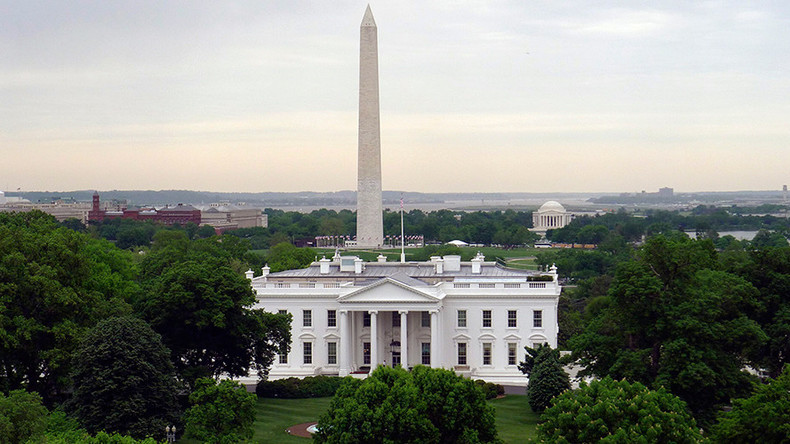 The US showed the most substantial decline in approval ratings of all countries polled this year, according to Country Ratings Poll for the BBC World Service. Double-digit increases in negative views of the US came from traditional allies.
Compared to 2014, negative views of the US increased sharply in a number of NATO countries ‒ including the UK (up from 42 to 64 percent), Spain (44 to 67 percent), France (41 to 56 percent), and Turkey (36 to 64 percent), the survey found.
Negative opinion of the US has also risen in Latin American nations. Mexico (up from 41 to 59 percent) and Peru (29 to 49 percent).
The Country Ratings Poll, conducted by GlobeScan/PPC, surveyed 16 countries in 2014 and in 2017, asking respondents whether a country's influence in the world is "mostly positive" or "mostly negative."
On average, 49 percent of respondents said they viewed the US negatively, while positive views dropped by five points to about a third (34 percent).
The poll also revealed that views of the UK have gone down, especially among EU citizens.
Perceptions of Canada and Germany, on the other hand, have improved, with 61 percent across the surveyed countries saying they viewed Canada favorably, and 59 percent for Germany.
On average, across the 16 countries polled, 49 percent hold negative views of Russia, the survey found. Russian opinion aside, the only country with a favorable majority leaning towards Russia is China.
Last month, the Pew Research Center published its survey saying there was a sharp decrease in global trust in US leadership, now standing at 22 percent. However, the American people continue to be well-regarded. Across the 37 nations polled, a median of 58 percent said they have a favorable opinion of Americans.
You can share this story on social media: