'Do not approach': Police hunts for escaped South Carolina convict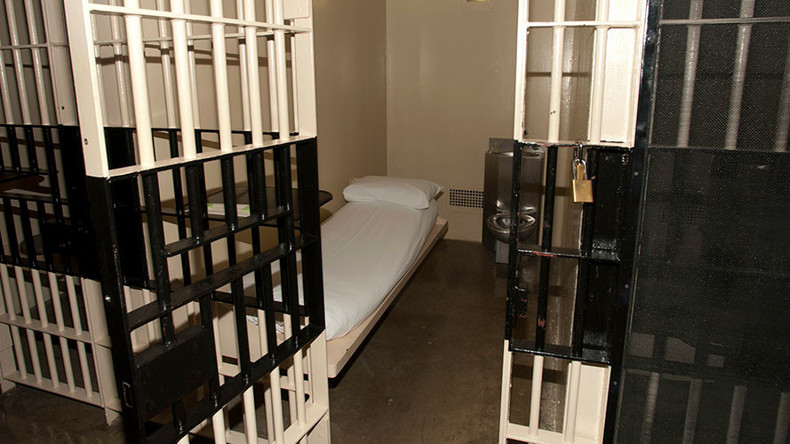 Authorities in South Carolina are offering a reward for the capture of a convicted kidnapper who escaped from a maximum-security prison. The public is instructed not to approach the man but call the police immediately.
Jimmy Causey, 46, escaped from the Lieber Correctional Institution near Ridgeville, about 35 miles (56 km) northwest of Charleston, sometime Wednesday. The search began at 2pm local time, AP reported citing prison officials. No details about the escape have been released.
Causey was sentenced to life in prison in 2004, after he was convicted of holding Columbia attorney Jack Swerling and his family hostage in their home. He had previous convictions dating back to 1992, for grand larceny and other charges, according to AP.
The Lieber maximum-security facility opened in 1986 and has a capacity of 1488 inmates. It is unclear how Causey managed to escape this time.
The latest statement from the SC Dept. Of corrections reveals very little on the search for escaped inmate Jimmy Causey. pic.twitter.com/6qwttFXi04

— Janae Frazier (@JanaeFrazier) July 6, 2017
In 2005, Causey and another inmate escaped from the Broad River Correctional Institution near Columbia, by hiding inside a garbage truck. The duo was on the run for three days before they were caught at a motel near Interstate 95.
The credit for their capture went to a pizza delivery driver, who tipped off the authorities when she recognized a customer as one of the men from the wanted notice. She collected a $11,000 reward.
"I'm kind of glad I'm not down there anymore because I'd be afraid," the driver, now 65, told the New York Times when she was informed of Causey's second escape. "This guy, he's very dangerous."
Both men were sent back to prison. Causey's accomplice Johnny Brewer was found hanged in his cell in 2007.
Director of South Carolina's prisons at the time, Jon Ozmint, blamed budget cutbacks that forced the Department of Corrections to cut 800 jobs and left certain areas of Broad River prison – such as the trash compactor and the loading dock – without officer supervision.