Dallas hotel evacuated, SWAT & police respond to active shooter call
Published time: 3 Jul, 2017 20:27
Edited time: 4 Jul, 2017 13:02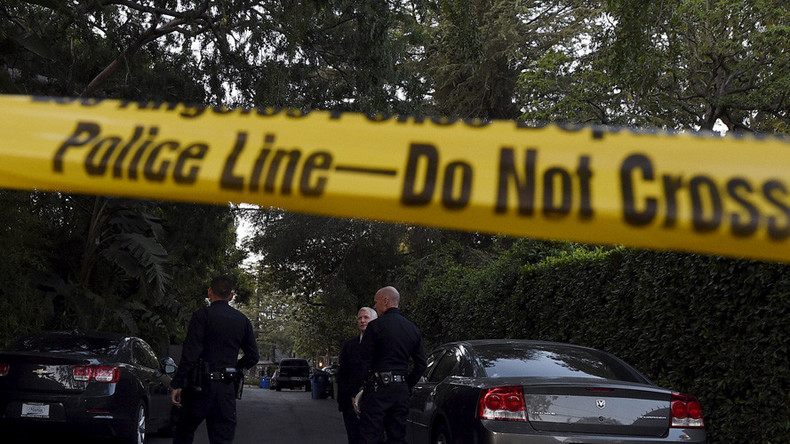 Police in Dallas, Texas, responded to reports of an active shooter inside a Wyndham hotel, where rooms were evacuated. One man was taken into police custody, and another man was seen being taken into an ambulance, which was followed by officers.
Dallas police responded to a call of shots fired at the Wyndham Dallas Suites - Park Central around 2:30pm local time. They proceeded to secure the location for the arrival of SWAT officers.
A shooting suspect is in custody, and a victim with non-life threatening injuries was transported to a hospital, the Dallas Police Department tweeted.
A witness said a "hysterical" woman was inside the room where the shots were heard, WFAA-TV reporter Tanya Eiserer said. Before shots were fired, a man was reportedly seen acting "oddly" outside the room.
A person on a stretcher was seen being loaded into an ambulance, which was then followed by police.
A witness recorded video of a fiery blast from the hotel room. Another witness can be heard speculating that the source of the explosion was a flash bang grenade used by SWAT police.
The video contains graphic language.
A man in handcuffs was taken into police custody.
Around 4:15pm local time, SWAT reportedly left the scene. About an hour later, the hotel's lockdown and evacuation orders were lifted.