'We stay on bright side': Kaspersky ready to give source code to US govt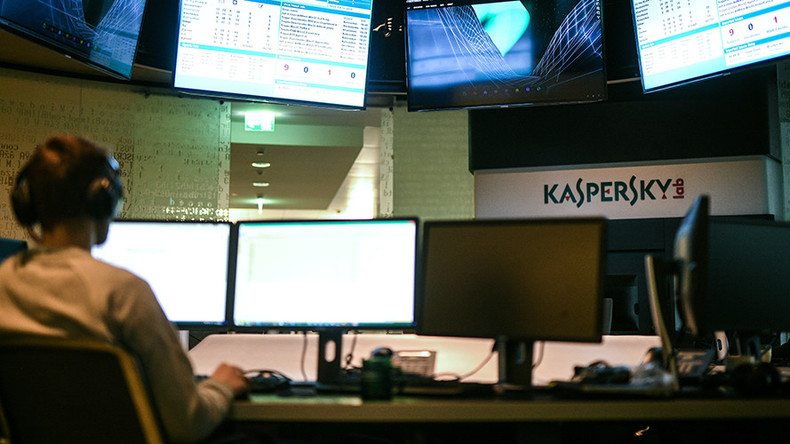 The CEO of Russian cybersecurity company Kaspersky Lab says he's ready to reveal the source code for its software to the US government in order to dispel all allegations of links to Russian intelligence.
The statement comes after US senators sought to bar the Pentagon from using Kaspersky software and the FBI questioned its employees.
"If the United States needs, we can disclose the source code," the chief executive of Russia's Kaspersky Lab Eugene Kaspersky told AP in an interview at his Moscow HQ. "Anything I can do to prove that we don't behave maliciously I will do it."
Kaspersky confirmed that several of his employees in the US were questioned by FBI.
"Unfortunately, now the links to the FBI are completely ruined," he said. "It means that if some serious crime happens that needs Russian law enforcement to cooperate with [the] FBI, unfortunately it's not possible."
Kaspersky Lab does exclusively defensive work, he said, adding that some governments have tried to access the company, trying to lure it to "the dark side."
"There were several times it was close to that," he said, adding that that once a discussion about defensive cybersecurity cooperation "turned to the offensive." He didn't name the countries involved, saying only that it wasn't Russia.
"I stopped that immediately. I don't even want to talk about it," he said. "We stay on the bright side. And never, never go to the dark side."
Kaspersky confirmed that some ex-Russian intelligence workers are employed by the company.
"Most probably we have these guys in our sales department for their relationship with the government sector," he said, adding that one single persona can't abuse the company's internal network as it is too segregated.
"It's almost not possible. Because to do that, you have to have not just one person in the company, but a group of people that have access to different parts of our technological processes. It's too complicated."
In June, US senators sought to bar the Pentagon from using Kaspersky Lab software, according to a draft defense policy bill.
The bill approved by the Senate Armed Services Committee "suggests prohibiting the department of defense "from using software platforms developed by Kaspersky Lab due to reports that the Moscow-based company might be vulnerable to the Russian government."
To become legislation, the still needs to be approved by the whole Senate and the House of Representatives and be signed by the president.
In May, the company released a statement saying that it has "no ties to any government, and the company has never helped, nor will help, any government in the world with its cyberespionage efforts."
"Just as a US-based cybersecurity company doesn't allow access or send any sensitive data from its products to the US government, Kaspersky Lab products also do not allow any access or provide any private data to any country's government," the statement added.
Kaspersky Lab, a global cybersecurity company, is celebrating its 20th anniversary in 2017, according to the company's website. The organization says it protects over 400 million individual users and helps 270,000 "corporate clients protect what matters most to them."
You can share this story on social media: