Starship troopers: US to create 'space corps' in radical Air Force overhaul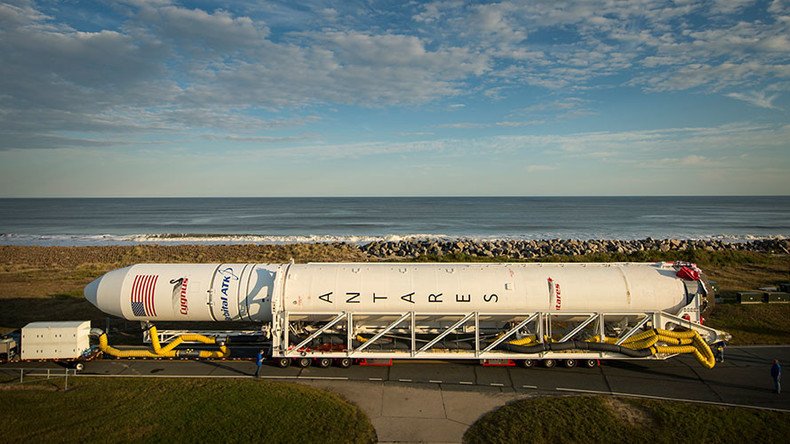 Members of the US House Armed Services Committee have voted to create a "Space Corps," a sixth branch of the country's armed forces focused on military maneuvers beyond the Earth's atmosphere.
The space corps, which has yet to gain full approval, would absorb all of the Air Force's current space missions under the umbrella of a new US Space Command. It would also make the head of the new service the eighth member of the Joint Chiefs of Staff.
The plan, which could be implemented as soon as January 2019, has been developed as part of a radical reorganization of the US Air Force.
Several members of the congressional committee claimed to be blindsided by the proposal, and attempted to slow down the changes until they heard testimony from US Defense Secretary James Mattis. The challenge was later dropped, however.
Michael Turner (R-Ohio) said he only learned about the proposal last week, when it first came before the subcommittee on strategic forces.
"I chastised my staff and said, 'How could I not know that this was happening?' They said, 'Well, they had a meeting about it and you missed it,'" Turner said. "A meeting is certainly not enough. Maybe we do need a space corps, but I think this bears more than just discussions in a subcommittee.
"We have not had Secretary Mattis come before us and tell us what this means. We have not heard from the secretary of the Air Force. There's a whole lot of work we need to do before we go as far as creating a new service branch."
Turner's Republican colleague Mike Rogers (R-Alabama) argued that the plan had been in development since the publication of the Rumsfeld Commission report, a study outlining future US space strategy, in 2001.
"There's been nothing shortsighted about this," Rogers said, according to Federal News Radio. "We started working on it vigorously in September, and we've had countless meetings with a number of experts who have advised us as to how this should be construed. In fact, this idea for a Space Corps as one of the solutions to Air Force space came from the Rumsfeld Commission in 2001."
Under the plan, all operations involving the Air Force's secretive X-37B spaceplane would fall under the control of the US Space Corps.
The X-37B, which looks like a small Space Shuttle orbiter, is due to launch again in August after its last flight lasted a record 718 days.
The space corps, which would be the first new military service since 1947, is not specifically banned by the Outer Space Treaty, a 1967 international agreement outlawing the use of the moon and other celestial bodies from being used as military outposts.
You can share this story on social media: