Soy seeds sales surge, giving Monsanto better-than-expected 3rd quarter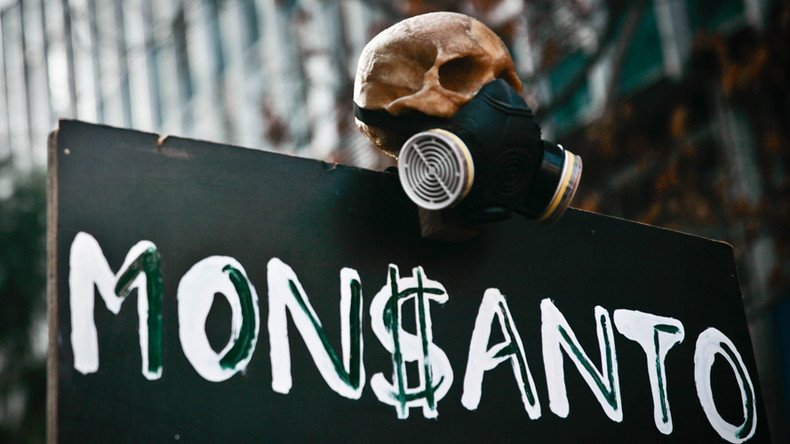 Monsanto has reported better-than-expected quarterly profits after record soybean sales lifted the company above analysts' estimates.
On Wednesday, Monsanto (MON) reported third-quarter income of $843 million, or earnings of $1.90 per share, compared to the previous year's $717 million, or $1.63 per share.
Excluding certain items, adjusted per-share earnings were $1.93 per share, down from $2.17 a year ago, but better than analysts' average estimate of $1.76 per share, according to Reuters.
On Wednesday, the firm's shares rose by 0.72 percent, reaching a two-year high of $118.845 a share, according to Market Watch.
Total sales in the third quarter were nearly flat, only inching upward one percent to $4.23 billion. However, they were still stronger than the $4.19 billion reported in the prior year or the $4.17 billion expected by analysts, according to Reuters.
The company attributes its growth this quarter to a rising demand for their soybean technologies, which they said are "delivering a more than 4 bushel per acre advantage on average over other soybean varieties." The company saw the sale of soybean seeds and traits go up by nearly 30 percent from $693 million last year to $896 million in the third quarter of 2017.
Record soybean sales were the result of growers planting 20 million acres of Monsanto's Xtend soybeans in the US and more than 50 million acres of Intacta in South America.
At the same time, the company's largest revenue generator, the sale of corn seed and traits, fell by 6 percent to $1.49 billion.
"There was a lot of acreage that rotated out of corn and into soy and Monsanto was set up really well for that since they had some product launches in soy this year," said Matt Arnold, an analyst with Edward Jones, Reuters reported.
The company said it expected full-year earnings per share to be "at the high end of the range" of $4.09 to $4.55, and adjusted earnings of $4.50 to $4.90.
The agrochemicals giant, which is in the process of being acquired by Germany's Bayer for $66 billion, said it expected to benefit from the sale of "about $70 million" in non-core assets from strategic deals.
"Our innovation leadership and commitment to our grower customers is driving our growth, and the completion of the third quarter bolsters our confidence in the full year," said Hugh Grant, Monsanto chairman and chief executive officer. "I'm very pleased with what our teams have accomplished this year, balancing meaningful progress on both delivering the business and working to close the deal with Bayer."
In total, Monsanto shares have risen more than 22 percent in the past 12 months, from $97.35 per share last year to $118.845 on Wednesday, according to Market Watch.
You can share this story on social media: