CNN stands behind its producer caught in sting video, says he won't be punished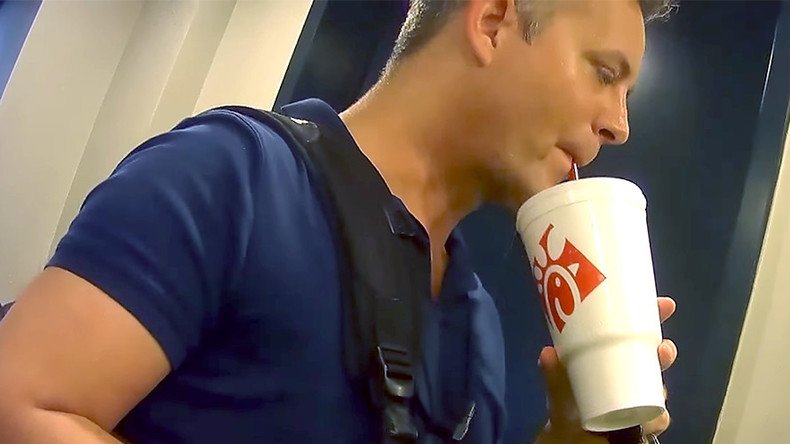 CNN has backed one of its senior producers caught in a Project Veritas sting video, saying the company encourages diversity of personal opinions. John Bonifield was filmed admitting the network's craze over alleged Trump-Russia collusion is "bullsh*t."
"Diversity of personal opinion is what makes CNN strong, we welcome it and embrace it," an email from a CNN spokesman to the Daily Beast reads. "CNN stands by our medical producer John Bonifield," it said.
CNN Health supervising producer Bonifield, who is not involved in the channel's political coverage, was videotaped saying the company does not have any evidence to support its Russia-Trump narrative, driven mostly by the desire for ratings.
"It's mostly bullsh*t right now. Like, we don't have any big giant proof," the CNN producer can be heard saying in the video, adding that US President Donald Trump is "probably right" to accuse them of a conducting a witch-hunt.
The revelation was featured in a Project Veritas sting, led by controversial conservative activist James O'Keefe.
This didn't go unnoticed by President Trump, as he called the network 'fake news' yet again on his Twitter feed.
Fake News CNN is looking at big management changes now that they got caught falsely pushing their phony Russian stories. Ratings way down!

— Donald J. Trump (@realDonaldTrump) June 27, 2017
Deputy White House press secretary Sarah Sanders said in case the video was accurate, CNN was a "disgrace to all of media, all of journalism" during Tuesday's press briefing. She also urged everyone to watch the Project Veritas expose, although she couldn't confirm whether it was reliable.
"I think that we have gone to a place where if the media can't be trusted to report the news, then that's a dangerous place for America," Sanders said.
Sander's statement came as she responded to Breitbart's Charlie Spiering on why CNN apologizing and retracting its recent Russia-related article wasn't a "good enough" response for Trump.
READ MORE: 3 CNN journalists behind retracted Russia-Trump story resign
Three CNN journalists resigned this week after publication of a story on alleged links between Trump's official and the Russian Direct Investment Fund. The company issued an apology to the adviser, saying its publication occurred due to "a breakdown in editorial workflow."
WATCH MORE:
You can share this story on social media: