Michael Brown's parents settle wrongful death lawsuit with Ferguson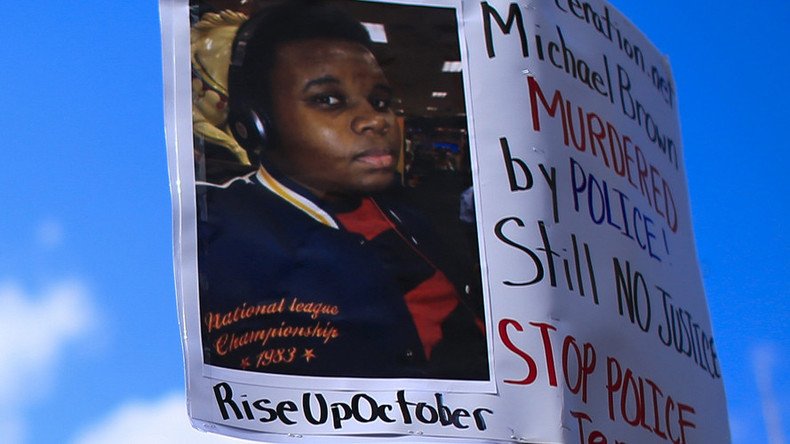 Nearly three years after a white police officer shot and killed an African-American teen, his parents have settled their wrongful death lawsuit against Ferguson, Missouri. Michael Brown's death provoked nationwide protests against police brutality.
The lawsuit was filed against the city, former police chief Thomas Jackson, and former police officer Darren Wilson, who shot and killed the unarmed 18-year-old in August 2014.
Brown's parents claimed Wilson "unjustifiably shot and killed" Brown, using "an unnecessary and unreasonable" amount of force.
They argued that the death of their son deprived them of financial support through his future potential wages, and described the police culture in Ferguson as hostile to African Americans.
US District Judge E. Richard Webber approved the settlement with Brown's parents, Michael Brown Sr and Lezley McSpadden.
The terms of the agreement are sealed.
Details of the settlement would not be disclosed because it could jeopardize the safety of those involved in the matter "whether as witnesses, parties or investigators," Judge Webber wrote.
The amount Brown's parents will receive is "fair and reasonable compensation for this wrongful death claim and is in the best interests of each Plaintiff," Webber wrote, according to the St. Louis Post-Dispatch.
A person familiar with the negotiations said the payout would be less than $3 million, because that is the maximum the city can pay under its insurance, the paper said.
Wilson fatally shot Brown, who was unarmed, on August 9, 2014. The officer was responding to a police dispatch about a reported robbery at a convenience store, and said Brown had matched the descriptions of one of the suspects. Wilson said he fired his gun because Brown had attacked him.
A St. Louis County grand jury decided not to indict Wilson, but he was dismissed from the Ferguson police department in November 2014. The killing sparked nationwide protests against police brutality and led to changes in policing practices in Ferguson.
READ MORE: DOJ said it would file a civil rights lawsuit against Ferguson
The US Department of Justice later found Wilson did not violate Brown's civil rights, but concluded that Ferguson's police department and municipal courts routinely discriminated against African-Americans. The city's police and courts now operate under a consent decree.
You can share this story on social media: