70% of Americans think government can protect them from terrorism
Published time: 19 Jun, 2017 21:16
Edited time: 20 Jun, 2017 08:19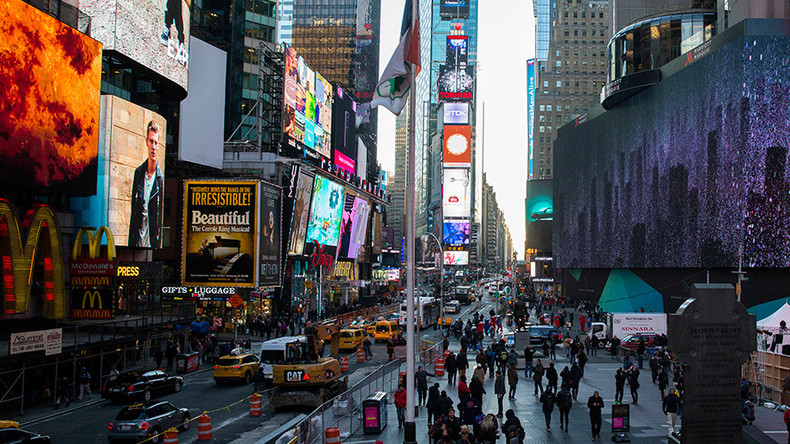 Seven in ten Americans have a great deal or fair amount of confidence that the US government can protect them from terrorist attacks, a 15-point increase since the massacre in San Bernardino, California in December 2015, a new Gallup poll found.
Gallup has asked the question since the September 2001 terrorist attacks in New York and Washington, DC. Last year's survey showed the confidence at its lowest point of only 55 percent.
Confidence in the government's protection ranged from 73 percent to 82 percent under President George W. Bush, and held at around 75 percent under President Barack Obama until 2015, when it began to slide to 67 percent. Confidence dropped sharply following the San Bernardino attack.
With the increased trust in the government comes a decrease in worry about becoming a victim of terrorism. Only 42 percent now say they are "very" or "somewhat" worried that they or a family member will be a victim, down from 51 percent after San Bernardino and close to the 41-percent average since 1995, when the question was first asked.
After San Bernardino, two out of three Americans (67 percent) said that it was "very" or "somewhat" likely that an act of terrorism will take place in the US over the next several weeks. That number has since declined to 60 percent.
"Americans' fears have fluctuated in the post-9/11 world and are susceptible to flaring up yet again when events occur at home or abroad," the pollsters said.
This is the first poll measuring the public's trust in the government's counter-terrorism efforts since Donald Trump became president in January.
Trump campaigned as a candidate who would protect Americans from terrorism and promised strict measures that would keep the country safe, Gallup noted. The president's highest approval numbers were in the category of how he handles terrorism and the economy.
However, two federal circuit courts have halted the implementation of both versions of Trump's travel ban, which sought a temporary stop on entry into the US for nationals of several Muslim-majority countries currently affected by terrorism or civil war.
The June 7-11 poll was conducted on a sample of 1,009 adult Americans, and followed two major terrorist attacks in the UK.