7 US soldiers injured in inside attack at Afghan military camp
Published time: 17 Jun, 2017 13:23
Edited time: 19 Oct, 2017 06:34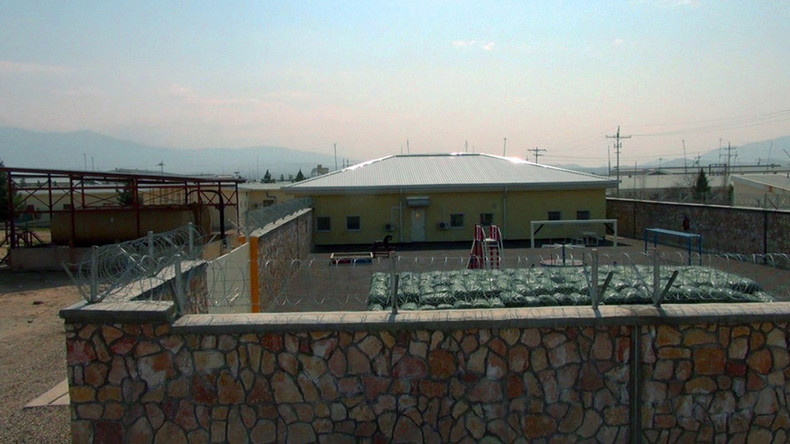 The US has confirmed that seven American service members have been injured in an insider attack in Afghanistan. Earlier reports said four US troops were killed in an apparent attack by an Afghan soldier at an Afghan military base.
The US military command in Kabul confirmed that an unspecified number of American soldiers were injured in an incident at a base in northern Afghanistan on Saturday, but denied that there were any fatalities among US service members.
Later, the US military command in Kabul confirmed that seven US servicemen were injured in the attack and evacuated for treatment, adding that the circumstances of the attack are still being investigated.
UPDATE: Seven U.S. service members wounded, evacuated for treatment. Insider attack Camp Shaheen, Mazar-e Sharif under investigation https://t.co/WXujMMXA3U

— Resolute Support (@ResoluteSupport) 17 июня 2017 г.
Abdul Qahar Araam, spokesman for the Afghan Army's 209th Corps, said earlier that the Americans were "shot and killed" by an Afghan solider, Reuters reported.
According to TOLO news, those injured in the shooting were instructors for Afghan soldiers at Camp Shaheen in the city of Mazar-i-Sharif, which serves as HQ for the 209th Corps. The attacker was reportedly killed by other Afghan soldiers.
The base itself came into the international spotlight in April when Taliban infiltrators managed to kill over 100 soldiers there.
READ MORE: Casualty count from Afghan base attack rises to 100 – Defense Ministry
Last week, an Afghan soldier killed three American soldiers and injured one other in eastern Afghanistan's Nangarhar Province.
The Taliban took credit for the attack, saying the perpetrator was one of its infiltrators.
Three American soldiers were injured in Helmand province in March in a similar type of attack, which are dubbed "green-on-blue" in military slang.