Mueller investigating Trump for possible obstruction of justice – report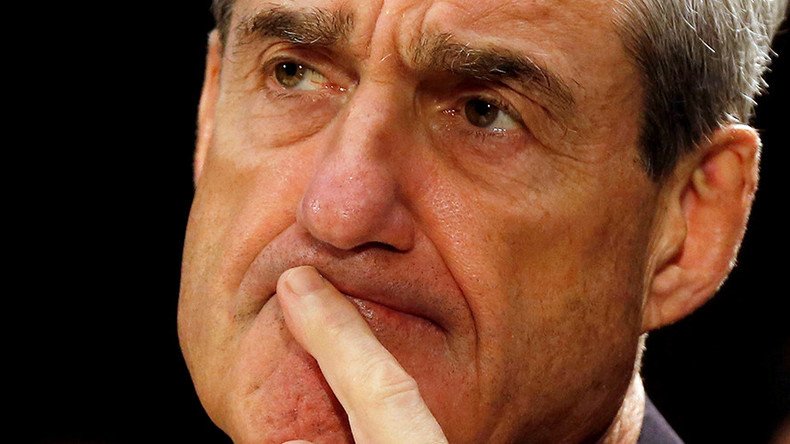 Robert Mueller, the special counsel overseeing the federal investigation into alleged Russian meddling in the 2016 election, is now reportedly investigating whether President Donald Trump attempted to obstruct justice.
On Wednesday, the Washington Post cited anonymous US officials and others in a report that special counsel Robert Mueller, a former FBI director who was appointed by the Justice Department to oversee its Russia investigation, has now taken up another investigation into possible obstruction of justice that began after Trump fired former FBI Director James Comey.
Last week, Comey told the Senate Intelligence Committee that the FBI was not "personally investigating President Trump" while he was in charge of the department. However, days after Comey was fired, the FBI began a new investigation into Trump for possible obstruction of justice, according to the Post.
As a part of the reported probe, Mueller plans to interview Director of National Intelligence Dan Coats, National Security Agency Director Mike Rogers and Richard Ledgett, former deputy director of the NSA.
In March, Coats told associates that Trump asked him to intervene with Comey's investigation into former National Security Adviser Michael Flynn, according to the Post. After the meeting, Trump also asked Coats and Rogers to "to publicly deny the existence of any evidence" of collusion between Trump's campaign and the Russian government.
The White House is now referring all inquiries into the Russia investigation to Marc Kasowitz, Trump's personal lawyer. A spokesperson for Kasowitz issued a statement after the Post reported on Mueller's new investigation, slamming the FBI for releasing information about the ongoing investigation.
"The FBI leak of information regarding the President is outrageous, inexcusable and illegal," said Mark Corallo, a spokesman for Kasowitz.
If Mueller did find evidence that Trump obstructed justice, the Department of Justice would likely not indict a sitting president. Instead, Congress would have to review any findings of criminal misconduct before they would decide to begin impeachment proceedings.
You can share this story on social media: