US Senators fail to block $510mn weapons sale to Saudi Arabia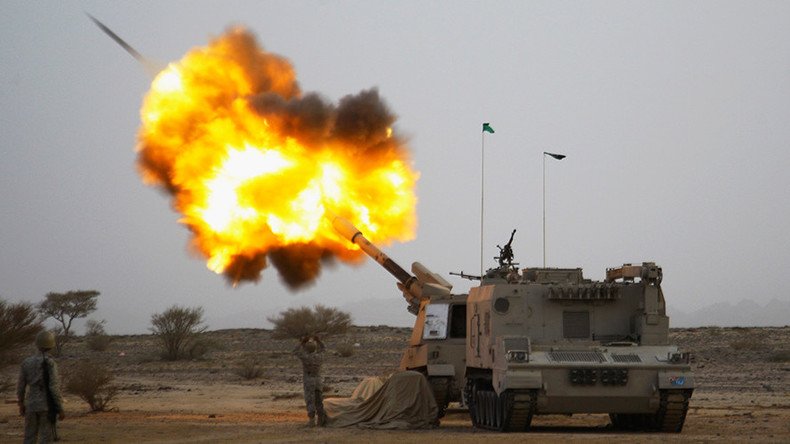 A bipartisan effort to block the sale of US precision-guided munitions to Saudi Arabia in the US Senate has failed by a vote of 47-53. Critics of the sale argued the missiles would be used in Yemen, where Saudi airstrikes have killed many civilians.
The effort to block the sale was led by senators Rand Paul (R-Kentucky), Chris Murphy (D-Connecticut) and Al Franken (D-Minnesota). The $510 million deal is part of a much larger weapons package arranged by US President Donald Trump during his visit to Saudi Arabia last month.
"Congress is finally taking notice that Saudi Arabia is using US munitions to deliberately hit civilian targets inside Yemen," Murphy said in a statement after the vote.
"Saudi Arabia's military campaign in Yemen has led to thousands of civilian casualties and caused a security vacuum that has empowered terrorist groups like al Qaeda and ISIS," the senator from Connecticut added.
Paul and Murphy likewise partnered up in 2016 to block a $1.15 billion weapons deal the Obama administration had arranged with Saudi Arabia, but lost the vote 27-71.
Saudi Arabia began bombing Yemen in March 2015 and eventually deployed ground troops as well, seeking to reinstate the ousted president Abdrabbuh Mansour Hadi. The Saudi government has accused the Houthi militia backing President Ali Abdullah Saleh of being proxies of Iran.
More than 10,000 people have died as a result of the war in Yemen, according to UN estimates. An epidemic of cholera is currently ravaging parts of the country, while almost 7 million people face starvation due to the war and the Saudi blockade, according to the international humanitarian organization Oxfam.
You can share this story on social media: