US Attorney General Sessions to testify before Senate Intelligence Committee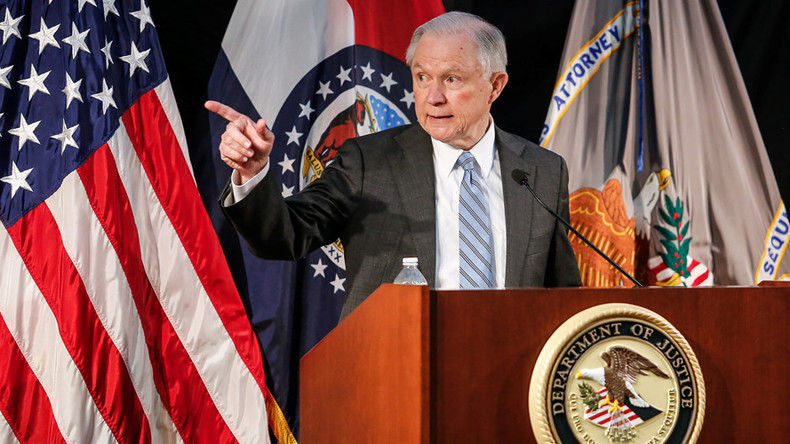 Jeff Sessions will testify at an open hearing before the Senate Intelligence Committee Tuesday. The former Republican senator is likely to face questioning over President Trump's firing of FBI chief Comey and his own alleged links to Russian officials.
READ MORE: Trump asked for loyalty, Comey promised honesty ‒ ex-FBI director's prepared remarks
US Attorney General Jeff Sessions' testimony was initially due to take place behind closed doors, but committee chair Senator Richard Barr announced Monday that the hearing would be an "open session."
"[Jeff Sessions] believes it is important for the American people to hear the truth directly from him," a US Department of Justice spokesperson said, Reuters reports.
Scheduled to begin at 2:30pm ET, the attorney general will likely face questions on a range of controversial subjects, including his failure to initially disclose contact with Russian Ambassador Sergey Kislyak during the 2016 presidential campaign.

The hearing comes less than a week after the testimony of former FBI Director James Comey.
Glad AG Sessions will testify publicly, but I'm concerned by his evasiveness, misrepresentations, and suspicious ties to Russian officials.

— Sen. Al Franken (@SenFranken) June 12, 2017
Key Qs for Sessions: Did Trump ask him to leave him w Comey? Did Comey urge him not to do so again? Did he disclose all contacts w Russians?

— Adam Schiff (@RepAdamSchiff) June 12, 2017
In his opening statement, Comey explained why Sessions was not told about US President Donald Trump's "let this go" request regarding an FBI investigation into the Trump administration's alleged ties to Russia.

"We concluded it made little sense to report it to Attorney General Sessions, who we expected would likely recuse himself from involvement in Russia-related investigation," Comey said.
Session recused himself from that investigation last March after it emerged he met with Kislyak in 2016. The attorney general said that the encounter had nothing to do with the Trump presidential campaign.