Bank 'Email Prankster' now strikes at Goldman Sachs & Citibank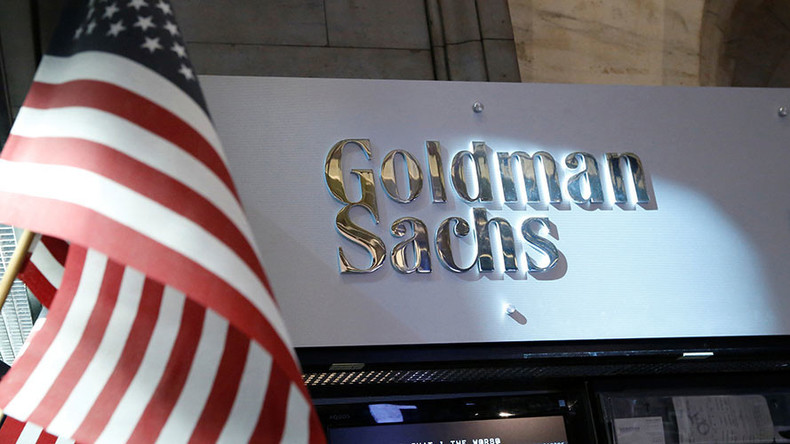 An email prankster has struck again, this time fooling top executives at Citigroup and Goldman Sachs by masquerading as each bank's chairman. Last month the impostor fooled the Barclays CEO and Bank of England governor.
The "Email Prankster" revealed on Twitter the exchange between Blankfein and himself, impersonating Harvey Schwarz, who is Goldman Sachs' president and co-chief operating officer.
On Sunday night, the trickster emailed Citigroup's CEO Michael Corbat and consumer banking chief Stephen Bird, pretending to be the bank's chairman Michael O'Neill.
In an email sent from the address michael.oneill.citi@outlook.com, the prankster alerted Corbat and Bird to an email trick he had earlier played on the Goldman Sachs CEO Lloyd Blankfein.
The prankster had pretended to be Goldman's co-chief operating officer Harvey Schwartz and shared brief exchanges with Blankfein in relation to a tweet the CEO had sent last week, according to the Financial Times.
In his email to the Citi managers, the hoaxer suggested that the bank needed to take steps to prevent falling prey to a similar prank.
Corbat's only response was to thank the person he thought was his chairman for an event the night before, but Bird replied three times, on one occasion even joking, "I hope that's our real chairman."
Bird also outlined some of the precautions Citi was taking to strengthen its email security.
Both banks confirmed the exchanges but declined to comment further.
Blankfein replied to an email from the company's president and COO, Harvey Schwartz that congratulated him on a tweet on a trip to China about the country's impressive infrastructure.
"Tweet won some online award for humorous tweet - Trump will be so pissed ;) " the anonymous hoaxer, who used the Twitter handle @SINON_REBORN, said in a published exchange on the social media site, pretending to be Schwartz.
Neither Goldman CEO Lloyd Blankfein nor Citi counterpart Michael Corbat revealed any sensitive information, according to Reuters.
The exchanges are likely to raise questions however about the way banks' computer systems handle emails to addresses outside their companies.
It is the third time the prankster has struck in the finance community in the last month.
In mid-May, it emerged he had caught out the Barclays CEO Jes Staley – by pretending to be the bank's chairman, John McFarlane - before repeating the trick with Bank of England governor Mark Carney later in the month.
Due to concerns about hoaxing and security, a small group of the Wall Street elite refuses to say anything substantive in an email, text or chat, and some will not communicate digitally at all, Reuters reported in November.