Monkey Trial: Chimpanzees aren't people, New York court says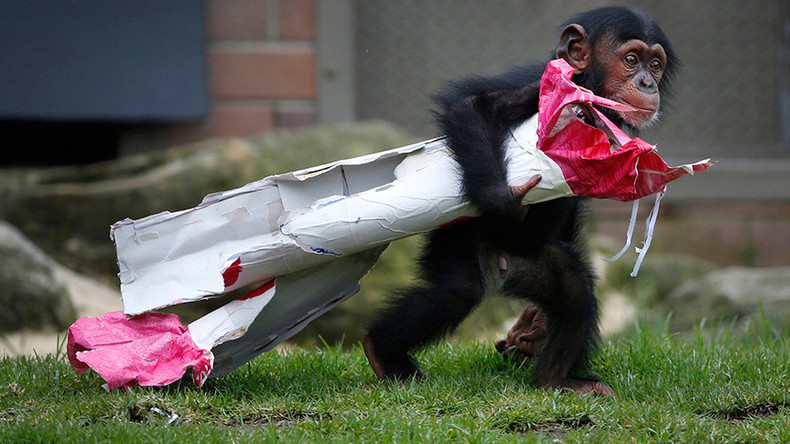 The New York Supreme Court has rejected a claim by an advocacy group that two chimpanzees held in captivity should be treated like legal persons and granted the right of habeas corpus – relief from unlawful imprisonment.
The Nonhuman Rights Project and its president, Steven Wise, sought habeas corpus relief for Tommy and Kiko, two chimpanzees held in cages by private owners in upstate New York, and argued that chimpanzees were entitled to many of the same legal rights as humans.
Five judges on the Appellate Division of the state's Supreme Court ruled unanimously against the group on Thursday. Any shared abilities the chimpanzees may have with humans do not translate to their ability to be held legally accountable for their actions, Justice Troy Webber wrote in the decision.
"While petitioner's avowed mission is certainly laudable, the according of any fundamental legal rights to animals, including entitlement to habeas relief, is an issue better suited to the legislative process," Webber wrote.
The Nonhuman Rights Project intends to appeal the judgment, Wise said.
"This is not going to change without a struggle," he said in a statement. "We remain confident that Tommy's and Kiko's fundamental right to bodily liberty will be recognized."
The Florida-based group bills itself as "the only civil rights organization in the United States" working to secure "legally recognized fundamental rights for nonhuman animals." It argued that chimpanzees and humans share many behavioral, cognitive and social capabilities, citing research by primatologists such as Jane Goodall.
Back in 2015, a New York Supreme Court judge actually allowed a discussion of habeas corpus for two other chimpanzees, Hercules and Leo, who were held for research at Stony Brook University. Wise ultimately failed to secure their release. They were later moved to a sanctuary in Louisiana.
The cases of Tommy and Kiko notably drew support from Harvard professor Laurence Tribe, who took a break from advocating the impeachment of President Donald Trump to send an amicus brief to the court citing a "long history, mainly from the medieval and early modern periods, of animals being tried for offenses such as attacking human beings and eating crops."
Justice Webber rejected the argument, however, saying that none of the cited cases were recent or from New York, and that chimpanzees that kill or seriously injure humans are not prosecuted because modern US jurisprudence considers them unable to take legal responsibility for their actions.