We want some more! US Air Force asks for extra $10.7bn for F-35s, lasers & other toys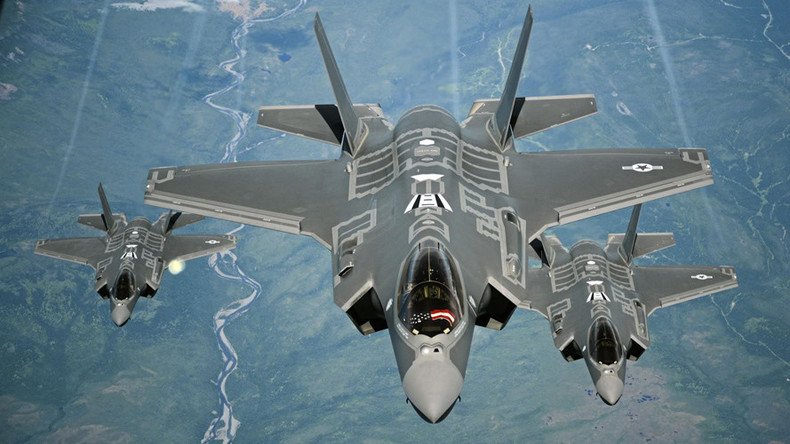 Though President Donald Trump's budget proposal raises military spending, the US Air Force wants more still. USAF has asked Congress for nearly $11 billion in additional funds for F-35 fighter jets, tankers, laser weapons and to modernize older planes.
The Air Force's wish list includes $1.76 billion for 14 more F-35A fighters, made by Lockheed Martin, in addition to the 46 currently covered by the budget proposal. Another $1.3 billion would buy a dozen MC-130J special operations tankers and one additional HC-130J search-and-rescue plane, both based on Lockheed's C-130 platform.
Eager to replace older KC-135s, USAF wants $600 million for three additional KC-46 Pegasus tankers, manufactured by Boeing.
"The Bipartisan Budget Act (BBA) has forced us to make sacrifices as we balance readiness and modernization," USAF wrote in the letter to lawmakers, obtained by The Hill.
An extra $363.3 million is needed for equipment, training, instructors and other readiness costs, USAF said, with another $1.8 billion for infrastructure.
The US Air Force is also asking for $103 million for modernizing A-10 ground attack aircraft, which entered service in the late 1970s, with another $181 million for modifying B-2 stealth bombers. Left out of the budget proposal but included in the additional request was $284.6 million for the EC-X Compass Call program, including $117 million for buying a single plane.
An additional $70 million would be used on a "game changing" prototype directed energy weapon, with the ability to disable electronic systems.
The wish list also includes $772 million for space programs, $360 million for nuclear deterrence, and $563 million for cyber security, according to The Hill.
Struggling with pilot and personnel shortages, USAF has recently relaxed policies on tattoos and marijuana use in order to boost recruitment and retention. USAF is also considering imposing a "stop-loss" order to stem the exodus of fighter pilots to civilian airlines.
You can share this story on social media: