Russia's Eifman Ballet hits New York City Center with grand North American tour
Published time: 3 Jun, 2017 11:09
Edited time: 4 Jun, 2017 10:23
Renowned St. Petersburg dance company Eifman Ballet has performed at the prestigious New York City Center in Manhattan. The ballet is celebrating its 40th anniversary this year with a grand tour of the US and Canada.
The dance company, headed by Russian ballet choreographer Boris Eifman, made two performances, both about legendary Russian cultural figures, to New York City.
The tour kicked off with Red Giselle in the famous New York City Center in Manhattan on Friday. The ballet fantasy commemorates the life of great Russian ballerina Olga Spessivtseva, "who was unwillingly drawn in to the whirligig of revolutionary terror after 1917," the description of the performance reads on the company's official website. "Forced emigration and personal drama aggravated her inner struggle and pain, which eventually led to a tragic end."
The second ballet to be performed in New York is 'Tchaikovsky. PRO et CONTRA,' set to the music of renowned 19th-century Russian composer Pyotr Tchaikovsky.
According to Boris Eifman, these two performances are specifically meaningful to him because they "are about two great Russian artists."
"The most important thing is that the audience enjoys itself," he told RT. "People spend two hours with our theatre and get back in emotions we put into our art."
The Eifman Ballet started its tour in Canada on May 11 and has already performed in Toronto. It then travelled to the United States and visited Minneapolis, Chicago, and Boston. After New York, the ballet will then head to California and perform in Costa Mesa and Los Angeles.
According to the organizers, the ballet is "a new choreographic version of this legendary performance by Boris Eifman, reflecting the process of the Company's long creative and professional evolution."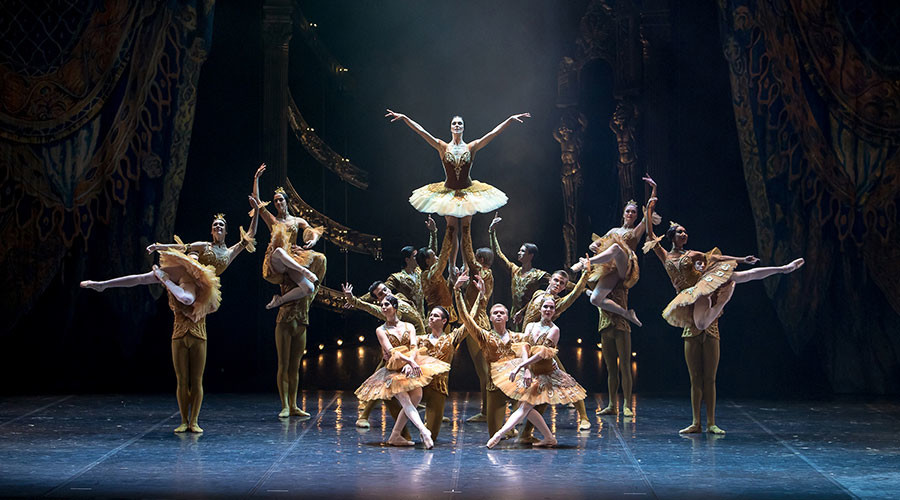 The Eifman Ballet is celebrating its 40th anniversary in 2017. First established in 1977, it is one of the world's largest non-classical ballet companies. Eifman has created more than 50 full-length works which have been performed throughout the world.
READ MORE: Russia's Eifman Ballet returns to London to celebrate 40th anniversary
"This year Eifman Ballet is celebrating its 40th anniversary," company founder Boris Eifman said, adding that in 2018 it will be 20 years since the ballet's first big tour of the US.
"In the year of one anniversary and on the eve of another we will present in North America the original and successful choreographic repertory of modern Russia. We will try to prove again to Western audience that the Russian ballet is not only the masterpieces of [19-century Russian ballet choreographer Marius] Petipa," he said.