Swarm of bees shuts down New York midtown street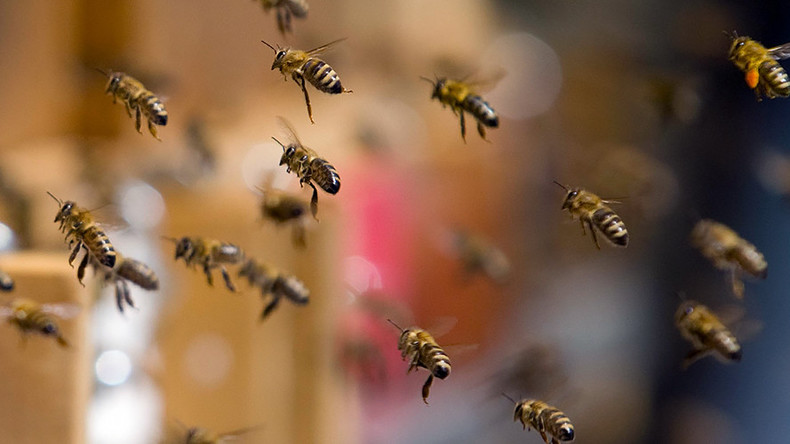 Thousands of bees invaded a bright yellow van parked in New York's midtown, terrifying the van's driver and his companion. Police closed the street for a couple of hours before a beekeeper arrived to vacuum up the bees.
"We were here doing a job and next thing we notice are bees flying to the van," Henrique Paiva told WPIX on Friday. "And we couldn't get out."
The van, just blocks away from Rockefeller Center, contained humidifiers and other equipment.
Paiva along with another employee were told to wait for the beekeeper as the flying critters invaded the van from a building nearby.
"It's crazy, I've never seen anything like this before," Paiva said. "I was scared."
New York Police Department closed down 47nd street between Madison and Fifth Avenue for a couple of hours.
A beekeeper arrived to vaccum up the bees.
Both men got out safely without getting stung.
It is not clear where the bees originated from but a police officer told NBC 4 New York that witnesses reported first seeing a swarm of bees in front of the building across the street from where the van was parked.