World Trade Center-climbing teen arrested again after scaling NYC skyscraper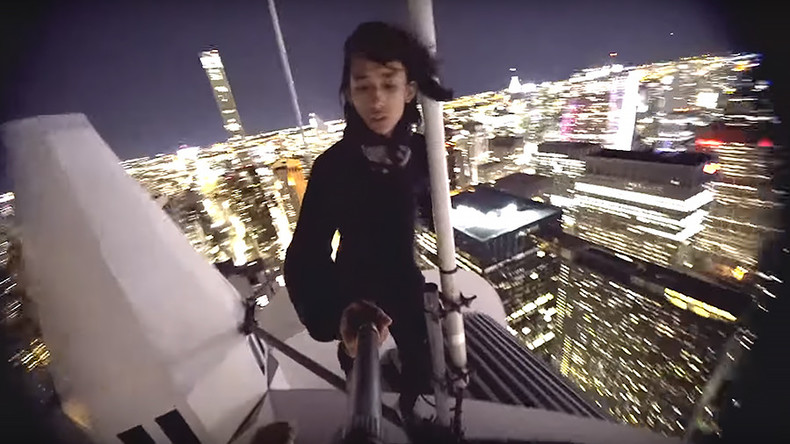 New Jersey teenager Justin Casquejo was arrested Thursday for illegally entering and climbing a Manhattan apartment tower. In 2014, Casquejo made news when he climbed the yet-to-be-completed One World Trade Center.
Casquejo, 19, is scheduled to be arraigned on Friday on charges of criminal trespassing and reckless endangerment, according to reports. He was arrested around 9pm ET on Thursday after he and a friend climbed the 52-story Paramount Tower apartment building on Second Avenue.
Police said Casquejo hung off the building's edge, DNAInfo reported. He was arrested after climbing down, police added.
The building's management company did not return a request for comment, DNAInfo reported.
Casquejo's attorney would not comment on the latest arrest.
"We look forward to addressing the charges in court after the district attorney has drafted the criminal complaint and we have reviewed the allegations," said attorney Jeremy Saland.
Casquejo is due in court on June 15 for a previous arrest, according to court records.
In December, Casquejo was charged with one count of base jumping and one count of third degree criminal trespassing after he posted online video of him climbing skyscrapers across Manhattan.
In 2014, when he was 16, Casquejo was arrested for climbing One World Trade Center as it was still under construction and close to the public. He pleaded guilty to charges and was sentenced to 23 days of community service.
Casquejo's YouTube and Instagram feeds are full of the climber's exploits around New York City and other locales.
You can share this story on social media: