At least 1 dead, 14 injured in Wisconsin corn plant blast (PHOTOS)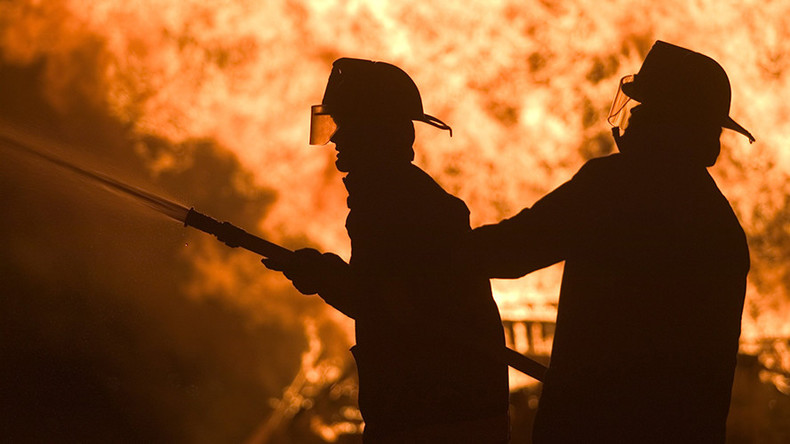 An explosion has rocked a corn milling plant in Wisconsin, US, killing at least one person and injuring 14 more, authorities confirmed, as cited by local media. Photos on social media show flames and huge plumes of smoke rising from the site of the blast.
The incident took place at the Didion Milling corn mill in Cambria village, Wisconsin, on Wednesday evening, Cambria Village President Glen Williams said, as cited by CBS affiliate WISC-TV.
Several people are still missing following the explosion.
"I got a phone call from my brother. I called a co-worker who is another lab tech. They were trapped inside. A big explosion happened, then everything just collapsed," plant employee Nayeli Hernandez told NBC KSNV News 3.
The Columbia County Sheriff's Office confirmed that at least one person died and two remain missing in the explosion, during a news conference on Thursday morning.
At least 16 employees were inside the plant at the time of the blast, the sheriff's office said, adding that most of the injuries that the plant employees sustained were serious.
American Red Cross Wisconsin said that at least 37 agencies are working at the scene of the explosion.
Village President Glen Williams told local media there was a big explosion, followed by a smaller blast less than 20 minutes later.
"It was a three or four-story structure that no longer exists. I was told that structure houses the lab and did have people staffing it at the time," Williams said.
"We heard a loud boom and the house shook," local resident Lois Frank told the WiscNews website.
Didion Milling describes itself as "an agri-business" located in Wisconsin. The company has been storing, milling and transporting corn products for more than 40 years.