'Game-changer for autism': 100-year-old drug reverses symptoms, study finds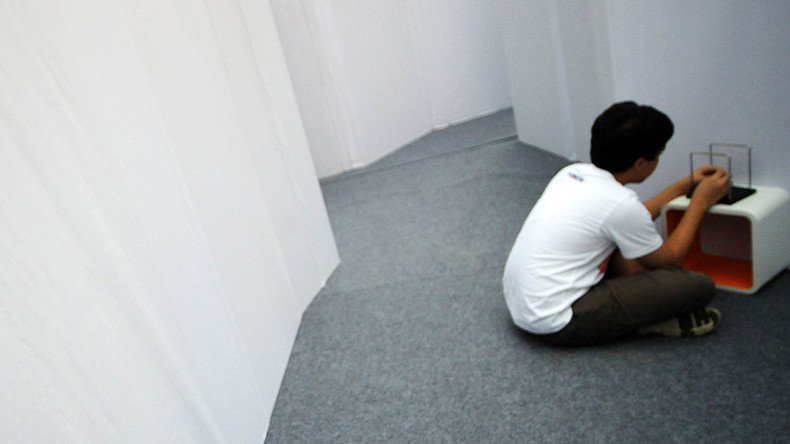 A drug discovered more than 100 years ago may hold the key to combating autism symptoms, according to a study.
Researcher Dr Robert Naviaux of the San Diego School of Medicine gave suramin, a drug first developed in 1916, to 10 autistic boys between the ages of five and 14, and noted transformative results.
"After the single dose, it was almost like a roadblock had been released," he said. "If the future studies show that there's continued health benefits, this could be a game-changer for families with autism."
The study, which has been published in the Annals of Clinical and Translational Neurology, saw five of the participants receive suramin, while the remainder were given placebos. Included in the group were four non-verbal children – two six year olds and two 14 year olds.
"The six year old and the 14 year old who received suramin said the first sentences of their lives about one week after the single suramin infusion," Naviaux told the UC San Diego Health website. "This did not happen in any of the children given the placebo."
The Centers for Disease Control and Prevention estimates that about 1 in 68 children are affected by autism – which is more than four times more common among boys. The causes of autism, however, are not yet fully understood.
Research has shown that cells harden their membranes in response to attacks from viruses or pollutants. The reaction, known as 'cellular danger response' (CDR), is a common defense mechanism that allows cells to wait for danger to pass. Autism is thought to develop during early childhood when cells can become 'stuck' in this mode.
Dr Naviaux believes that suramin can 'un-stick' the cells by inhibiting the signal they release when they sense danger, which can help normalize the response.
One parent, whose son had not spoken a full sentence in more than a decade, said: "Within an hour after the infusion, he started to make more eye contact with the doctor and nurses in the room. There was a new calmness at times, but also more emotion at other times."
"He started to show an interest in playing hide-and-seek with his 16-year-old brother. He started practicing making new sounds around the house. He started seeking out his dad more."
Suramin was originally developed as a cure for sleeping sickness, a parasitic disease spread by the tsetse fly in sub-Saharan Africa.
First tested on mice in 2013, this is the first time suramin has been administered to children.
For Naviaux, the challenge now is to widen his research to a bigger sample testing size. "This work is new and this type of clinical trial is expensive," he said. "We did not have enough funding to do a larger study. And even with the funding we were able to raise, we had to go $500,000 in debt to complete the trial."
You can share this story on social media: