150 firefighters battle to douse LA blaze (PHOTOS, VIDEOS)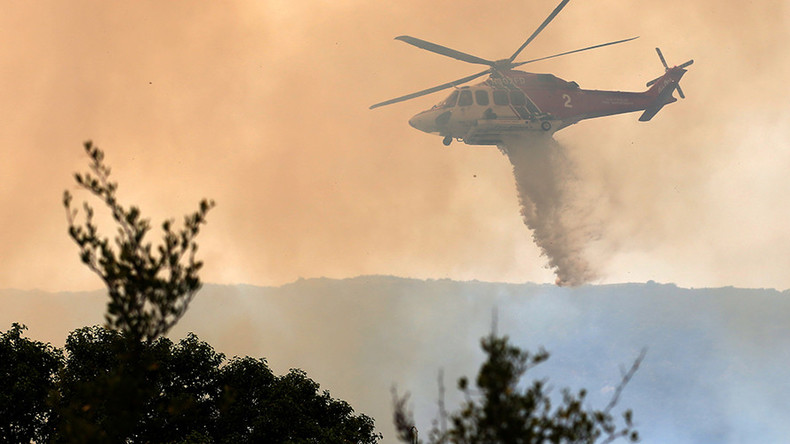 More than 150 firefighters were deployed to a large wildfire engulfing a Los Angeles hillside. The inferno covers 55 acres (22 hectares) of Mandeville Canyon, located above LA's residential Brentwood area in California.
Plumes of smoke from the blaze are visible for miles across the city.
READ MORE: Tornado watch issued for central US as severe weather leaves 2 dead (VIDEO, PHOTOS)
The Los Angeles Fire Department reported that 70 percent of the blaze was contained by Sunday evening, adding emergency crews would continue to work through the night to achieve "full containment".
Helicopters assisted multiple fire crews with night goggles and water drops.
The fire was sparked by an "unfortunate accident," according to the LAFD, after a well-meaning resident used a gardening tool to clear heavy brush away from the back of their property.
READ MORE: California gets No.1 ranking for most polluted state again - study
The fire department asks residents to remain vigilant in clearing brush from within 200ft (61 meters) of their properties to decrease the risk of fire damage.
"This area had very good brush clearance,which is a huge assistance to us when these fires breakout because it really does protect the houses," said a LAFD representative.