'Extremely troubling': Ethics chiefs blast White House for blocking lobbyist data request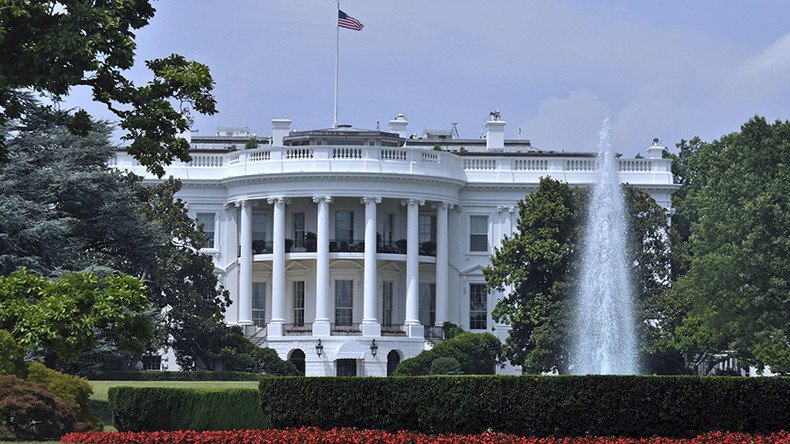 The Trump administration is reportedly refusing to honor a data request to disclose the number of lobbyists it allows to work in the White House – a move critics have called "unprecedented and extremely troubling."
The New York Times reports that administration officials sent a letter to the head of the Office of Government Ethics (OGE), Water M Shaub Jr Monday, challenging his legal authority to request a list of those made exempt from a ban on lobbying in federal agencies.
Speaking to the NYT, Marilyn L Glynn, a former general counsel and acting director of the ethics watchdog under George W Bush, raised her concerns."[It is] unprecedented and extremely troubling," said Glynn. "It challenges the very authority of the director of the agency and [Shaub's] ability to carry out the functions of the office."
Exemptions had been granted under former President Barack Obama, in cases where there was an evident skills gap and the waivers were subsequently made public. However, the Trump administration has so far opted to keep their documents confidential.
Shaub had asked that the White House provide a copy of every waiver it has issued by June 1 with the intention of making the documents public.
The letter, sent by the head of the Office of Management and Budget Mick Mulvaney, reads: "This data call appears to raise legal questions regarding the scope of OGE's authorities. I therefore request that you stay the data call until these questions are resolved."
Norman Eisen, the ethics chief under Obama, said he feels the Trump administration is attempting to pressure ethics officers into not fulfilling the watchdog's request.
"It is yet another demonstration of disrespect for the rule of law and for ethics and transparency coming from the White House," he said.
Created in the aftermath of the Watergate Scandal, the Office of Government Ethics has the authority to make data requests from ethics officers at any federal agency.
Trump, who coined the phrase 'drain the swamp' on the campaign trail after promising to rid the US government of special interests, signed an executive order in January instituting a two-year ban on appointing lobbyists to government jobs in matters involving their former clients.
In April, a report by NYT, in collaboration with ProPublica, analyzed financial disclosures, lobbying records and interviews, and determined that at least two of Trump's appointees may have violated the ethics rules.
The OGE censured presidential aide Kellyanne Conway in February after she urged Americans to buy products made by Trump's daughter, Ivanka, during a television interview from the White House briefing room.
You can share this story on social media: