Turkish man attempts cockpit break-in on LA-Hawaii flight – report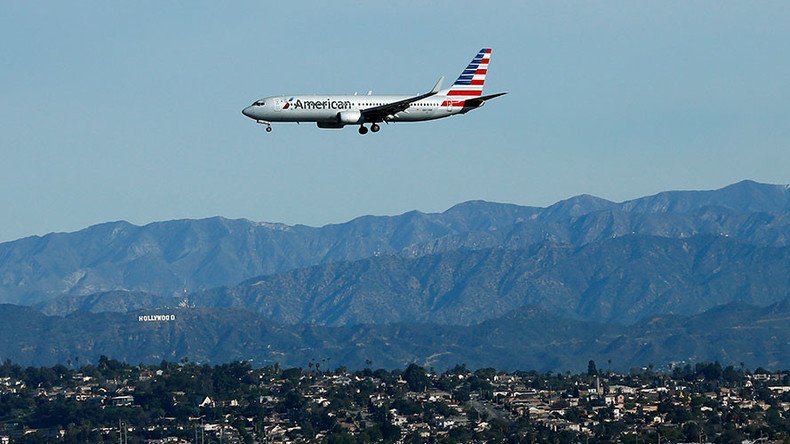 Hawaiian Air National Guard F-22 jets were scrambled to escort American Airlines Flight 31 after a man reported to be Turkish tried to break through the cockpit door of a commercial plane flying from Los Angeles to Honolulu.
Crewmembers and an off-duty Honolulu police officer subdued a Turkish man after he attempted to break down the cockpit door after the flight departed Los Angeles International Airport on Friday at 8:34am local time, HawaiiNewsNow reported.
US Pacific Command ordered two F-22 Raptors from the Hawaii Air National Guard to escort the Airbus A321 into Honolulu International Airport for a landing at around 11:35am.
Sources reportedly told HawaiiNewsNow that the man also breached security at Los Angeles International Airport, but that he "was assessed and allowed to board AA Flight 31 anyway."
The US Department of Homeland Security, which oversees the TSA, or Transportation Security Administration, issued a statement saying: "We continue to monitor all flights out of an abundance of caution," according to HawaiiNewsNow, adding, "At this time, there are no other reports of disruptions to flights."
American Airlines spokeswoman Katie Cody told the Associated Press that there were 181 passengers and six crew members aboard the flight, but that no injuries were reported.
You can share this story on social media: