'No, no. Next question': Trump rejects collusion & Comey's claims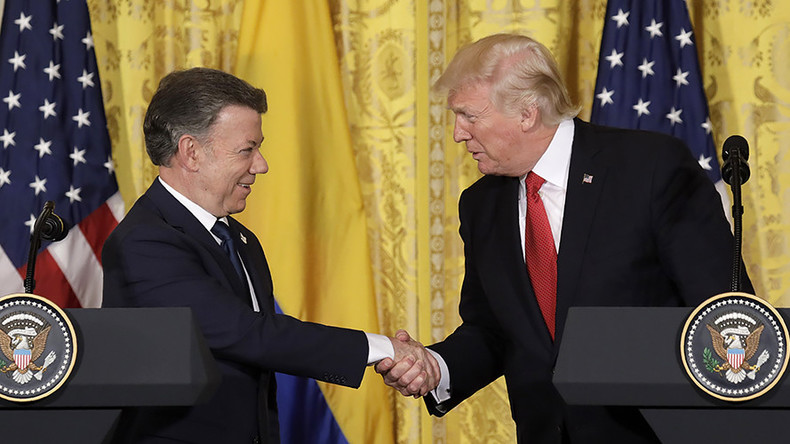 US President Donald Trump has denied all allegations that he tried to pressure fired FBI Director James Comey into dropping a Russia-related probe, and called the appointment of a special counsel to probe claims of his collusion with Russia a "witch hunt."
The day after the Department of Justice appointed former FBI Director Robert Mueller as a special counsel to the congressional investigations into Democrats' claims of Russian interference in US elections, Trump said he respected the decision, but added: "I think that divides the country."
Speaking to the press at the White House after a meeting with Colombian President Juan Manuel Santos, Trump categorically rejected accusations that he pressured the FBI into closing the investigation into his former National Security Adviser Michael Flynn.
"No, No. Next question," Trump told reporters.
The Washington Post has reported that former FBI Director James Comey, whom Trump fired last week, noted in a personal memo that Trump had asked him to let the Michael Flynn probe go. The memo has not been made available to the public.
Comey was "very unpopular with most people," Trump said, adding that he had thought firing him would be more popular among the Democrats, who have accused the FBI director of helping Hillary Clinton lose the 2016 presidential election.
"I cherish the FBI. It's special," Trump said, adding that the bureau will soon have a director "who's going to be outstanding."
Read more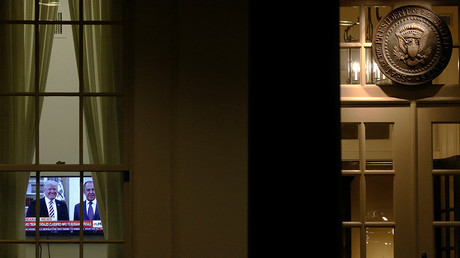 On the subject of the allegations – started in July 2016 by the Hillary Clinton campaign and embraced by Democrats and some of the media since her surprise defeat in November – that he and his campaign colluded with Russia, Trump said that "the entire thing has been a witch hunt."
"There's no collusion between, certainly, myself and my campaign — but I can only speak for myself — and the Russians. Zero," Trump said, adding, "My total priority, believe me, is the United States of America."
Asked if he'd ever done anything that would merit impeachment, Trump said, "I think that's totally ridiculous. Everyone thinks so."
Reporters pressed the Colombian president to comment on Trump's "America First" policy and the proposed southern border wall, but Santos sidestepped controversy by praising cooperation with the US in ending the decades-long conflict in his country.
"I don't think I'm in a position to give any advice to President Trump. He can take care of himself," Santos said.
Speaking up for his central campaign promise, Trump was uncharacteristically laconic.
"Walls work. Just ask Israel," he said, ending that line of questioning.