Seth Rich WikiLeaks 'conspiracy': Fox News forced into dramatic climbdown
Published time: 16 May, 2017 19:50
Edited time: 25 May, 2017 06:24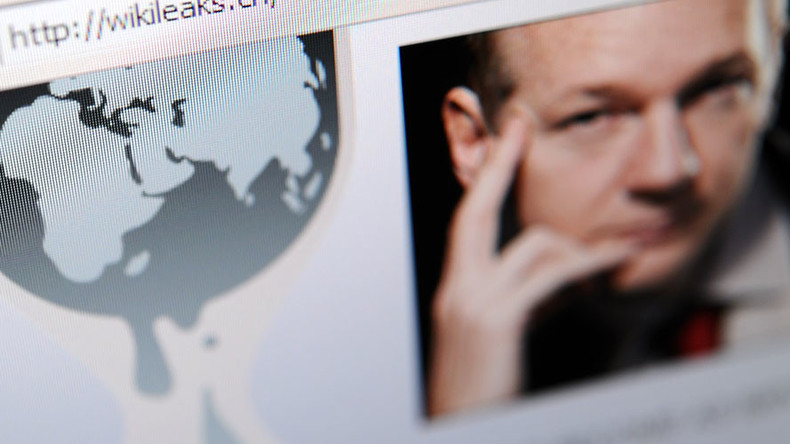 The Fox News u-turn on claims murdered DNC staffer Seth Rich was in contact with WikiLeaks is complete, with the right-wing network retracting assertions made on its website. The Rich family describe the allegations as a "conspiracy."
A report from last week claimed an anonymous federal investigator told the network he reviewed a forensic FBI report which revealed Rich was in contact with WikiLeaks director and investigative journalist Gavin MacFadyen. Fox News retracted the story on May 23 stating that the "article was not initially subjected to the high degree of editorial scrutiny we require for all our reporting."
"Upon appropriate review, the article was found not to meet those standards and has since been removed," the statement reads.
The now-deleted story, an archived version of which can be found here, detailed how the investigator reportedly told the network he had "seen and read the emails between Seth Rich and WikiLeaks."
Private investigator and Fox News contributor Rod Wheeler echoed these claims, telling the outlet his "investigation up to this point shows there was some degree of email exchange between Seth Rich and WikiLeaks. I do believe that the answers to who murdered Seth Rich sit on his computer on a shelf at the DC police or FBI headquarters."
Rich was shot dead on July 10, 2016, in Washington, DC in what was reported to be a robbery.
Rich's parents condemned the speculation around Rich's death in an opinion piece in the Washington Post Tuesday.
"We have seen no evidence, by any person at any time, that Seth's murder had any connection to his job at the Democratic National Committee or his life in politics," the Richs said. "Anyone who claims to have such evidence is either concealing it from us or lying."
The family said Rich's email and computer were inspected by detectives and there was "no evidence of any communications with anyone at WikiLeaks or associated with WikiLeaks."
They said Rich's job at the DNC didn't give him access to emails. "With every conspiratorial flare-up, we are forced to relive Seth's murder and a small piece of us dies as more of Seth's memory is torn away from us."
An unnamed FBI agent also disputed the Fox report, telling NBC News the agency had never received Rich's laptop. The network also cited a former law enforcement official with "first-hand knowledge of Rich's laptop" who said the computer "never contained any emails related to WikiLeaks, and the FBI never had it."
Brad Bauman, a crisis manager from the Pastorum Group who was hired by the Rich family, said Wheeler was not authorized to speak on their behalf. "We are a family who is committed to facts, not fake evidence that surfaces every few months to fill the void and distract law enforcement and the general public from finding Seth's murderers," the family said in a statement.
"The services of the private investigator who spoke to the press were offered to the Rich family and paid for by a third party, and contractually [he] was barred from speaking to the press or anyone outside of law enforcement or the family unless explicitly authorized by the family."
Washington's Metropolitan Police Department previously said there was "no indication that Seth Rich's death is connected to his employment at the DNC." It has also offered a $25,000 reward, and urged people to come forward with any information.
A GoFundMe page was started by Rich's brother, Aaron, on March 19 to raise money to investigate his murder. The page has raised $19,000 of its $200,000 goal.
"These funds will allow my family to investigate, and help solve Seth's murder," Aaron Rich explained. "We know somewhere, someone has the information on who murdered Seth. We intend to use these funds to hire professional help that can discover new facts and information, cooperating with the police and solving this in the fastest way possible."