Chicago gun-in-throat officer's lawsuit against police watchdog dismissed
Published time: 12 May, 2017 17:00
Edited time: 13 May, 2017 11:19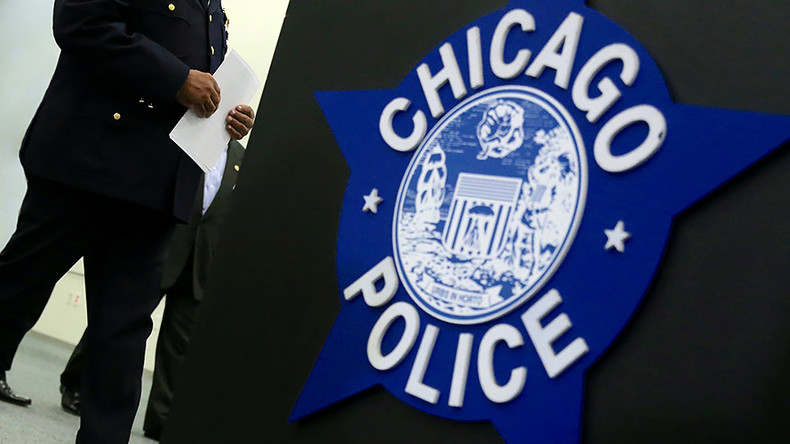 A federal judge has thrown out a lawsuit by a Chicago police lieutenant who accused an independent investigator of leaking evidence to a reporter – as retaliation – during his trial for jamming a gun down a suspect's mouth. The officer was acquitted.
A federal judge threw out the lawsuit on Thursday, according to the Chicago Tribune. The suit was filed by Chicago Police Department Lieutenant Glenn Evans, formerly a commander with the department, who was acquitted in 2015 of felony aggravated battery and misconduct charges. The charges sprang from a 2013 encounter during which Evans was accused of forcing his service gun down a suspect's throat and threatening to kill him.
In the lawsuit, Evans said that Matrice Campbell, an investigator with the Independent Police Review Authority (IPRA), which investigates allegations of police misconduct in Chicago, leaked evidence to a television news reporter because of a 15-year grudge against him. The evidence proved the DNA of suspect Rickey Williams was found on Evans' gun. Evans says Campbell retaliated against him for an insubordination citation he wrote against Campbell years ago while they both worked for the same district police station in Chicago.
Cook County prosecutors charged Evans, he said, based on WBEZ news reports about the IPRA's findings that Williams' DNA was on Evans' gun.
Following the incident, Williams filed a complaint with IPRA, the only agency to investigate his claims. But the never interviewed Evans, and ignored calls for Evans' DNA to be sent to state laboratories for testing.
US District Judge Manish Shah said Thursday that Evans' accusation "was not credible," and that Evans had "pled himself out of court" when he acknowledged that prosecutors had probable cause when they charged him.
Following the dismissal, Victor Henderson, Evans' attorney, said the "case is still very much alive," and that they are considering their next steps.
"We went into this knowing that we are in a battle," Henderson told the Tribune. "After all, we are going up against some powerful people and entities in the City of Chicago. The case is still very much alive – as are we."
Evans had previously sued WBEZ and the reporter, but he later dropped them from the lawsuit.
Evans also said in the lawsuit that IPRA retaliated against him by reopening the investigation of a separate abuse allegation – regarding a woman, Rita King, who claimed Evans broke a bone in her face in 2011 – when he complained to the inspector general's office about the DNA-evidence leak.
Shah pointed out that no criminal charges were brought against Evans related to this incident, thus his retaliation claim was moot.
King and Williams have filed separate federal lawsuits against Evans. Both suits are still pending.
Williams has said that, in addition to the gun in his mouth, Evans held a Taser to his groin and threatened to kill him.
"I was gargling, trying to get words out, but I couldn't say anything because the gun was so far down my throat," Williams said of the encounter with Evans, according to the Tribune, which occurred because he fled officers with what appeared to be a gun in his pocket, police have said. No gun was found on Williams or in the house where officers approached him.