Obama-era methane waste rule stays despite US Senate vote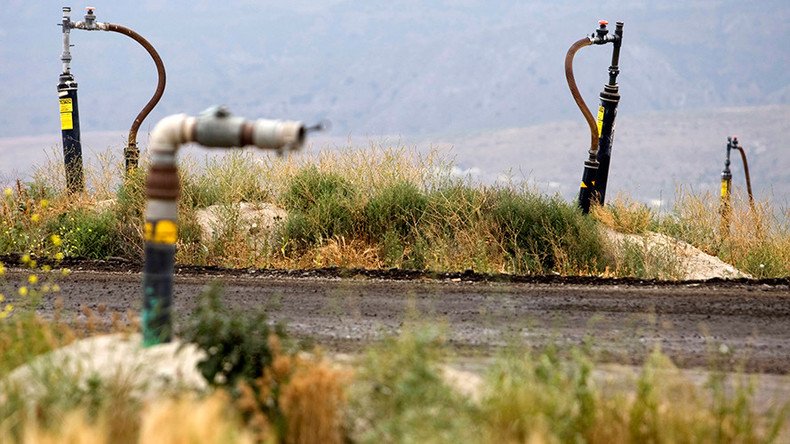 A US Senate resolution that would have revoked an Obama-era waste rule over methane venting and leaks has fallen short of votes. Environmental groups were surprised by the vote outcome and called a rare victory.
In an unexpected result, 49-51, Senate Republicans were unable to force through the Congressional Review Act resolution which would have revoked the waste rule and prevent any further regulation from being introduced.
Three Republicans Senators, Lindsey Graham (R-South Carolina ), Susan Collins (R-Maine), and John McCain (R-Arizona) joined Senate Democrats in the dissenting vote.
MCain said he voted against the resolution because it would have prevented the Bureau of Land Management (BLM) from writing an improved regulation in the future.
"While I am concerned that the BLM rule may be onerous, passage of the resolution would have prevented the federal government, under any administration, from issuing a rule that is 'similar' according to the plain reading of the Congressional Review Act," McCain said in a statement, according to the Hill.
"I believe that the public interest is best served if the Interior Department issues a new rule to revise and improve the BLM methane rule."
Vice President Pence went to Capitol in case his vote was needed to break a tie but no Senator changed their vote.
The Obama administration finalized the BLM Methane Waste Rule in November which limits leaks and flaring of methane from oil and gas production on federal lands.
While extracting oil and gas, the industry wastes methane by releasing it into the atmosphere instead of capturing and selling it. Companies argued it's easier to waste it rather than capture it for energy.
Under the BLM methane rule, oil and gas companies are required to minimize waste and pollution which has been shown to threaten the air quality of tens of thousands in western states.
Drillers opposed the rule, arguing they had done a good job of cutting methane emissions through self-policing and state regulations.
The American Petroleum Institute, an oil and gas lobby, called the rule "technically flawed" and an "unnecessary and costly misstep."
"The rule could impede US energy production while reducing local and federal revenues," said API Upstream and Industry Operations Director, Erik Milito, according to the Hill.
The vote was the Senate Republicans last chance to overturn the Obama rule through the Congress Review Act which has a strict time limit.
Trump has already signed 13 Congress Review Act resolutions into law this year, many environmental rules, including those related to coal pollution, land management, hunting in Alaska and financial disclosures for drillers and miners.
While the Senate effort has failed to turn back the rule on methane emissions on federal lands, a Trump executive order in March did instruct interior and other agencies to roll back Obama's climate agenda and other regulations which hamper the production of domestic energy resources.
Under that order, the Department of the Interior is considering repealing the BLM methane rule but has not committed to doing so yet, and it would take years to finalize.
Environmental groups, meanwhile, called the vote outcome a rare victory after a series of rollbacks by the Trump administration.
"In recent months, thousands of Americans asked the Senate to stand up for clean air and against the oil lobby, and their efforts were successful today," Jamie Williams, president of the Wilderness Society said in a statement.
The Society said more than $330 million in natural gas, or 41 billion cubic feet, is wasted each year on public lands. Methane is a known greenhouse gas with as much as 80 times more potency than carbon dioxide and therefore contributes to climate change.
Methane is harmless in low concentrations but at high concentrations may reduce the concentration of oxygen in air and lead to suffocation, according to the National Institutes of Health.
You can share this story on social media: